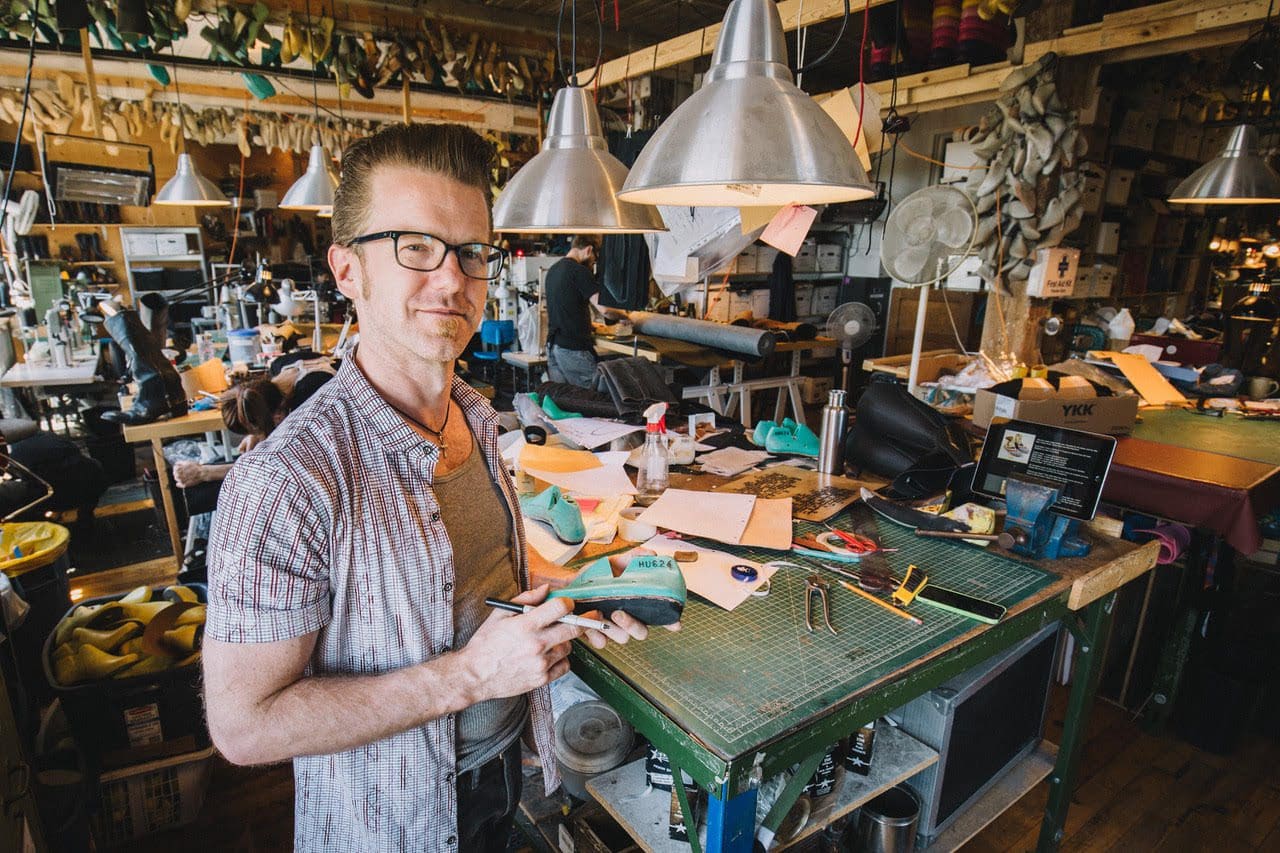 Creative Process:
The process Jeff begins with tends to vary depending on the designer he is working with. Usually, he will receive measurements and information on the final look – This could be either a sketch or reference materials. From there, Jeff builds up a last (the form the shoe is made on) to the actor's measurements and taking into consideration the final look of the shoe. From there, he can pattern the shoe out and make a mock-up. Digital technology helps a lot as he can pull the shoe onto the last and send photos to wherever the client is in the world. This will provide the client a clear indication of the direction the design of the shoe is going. The shoe can be modified to any designer notes or, if approved, they keep going, developing it into a shoe that they can send off for fitting.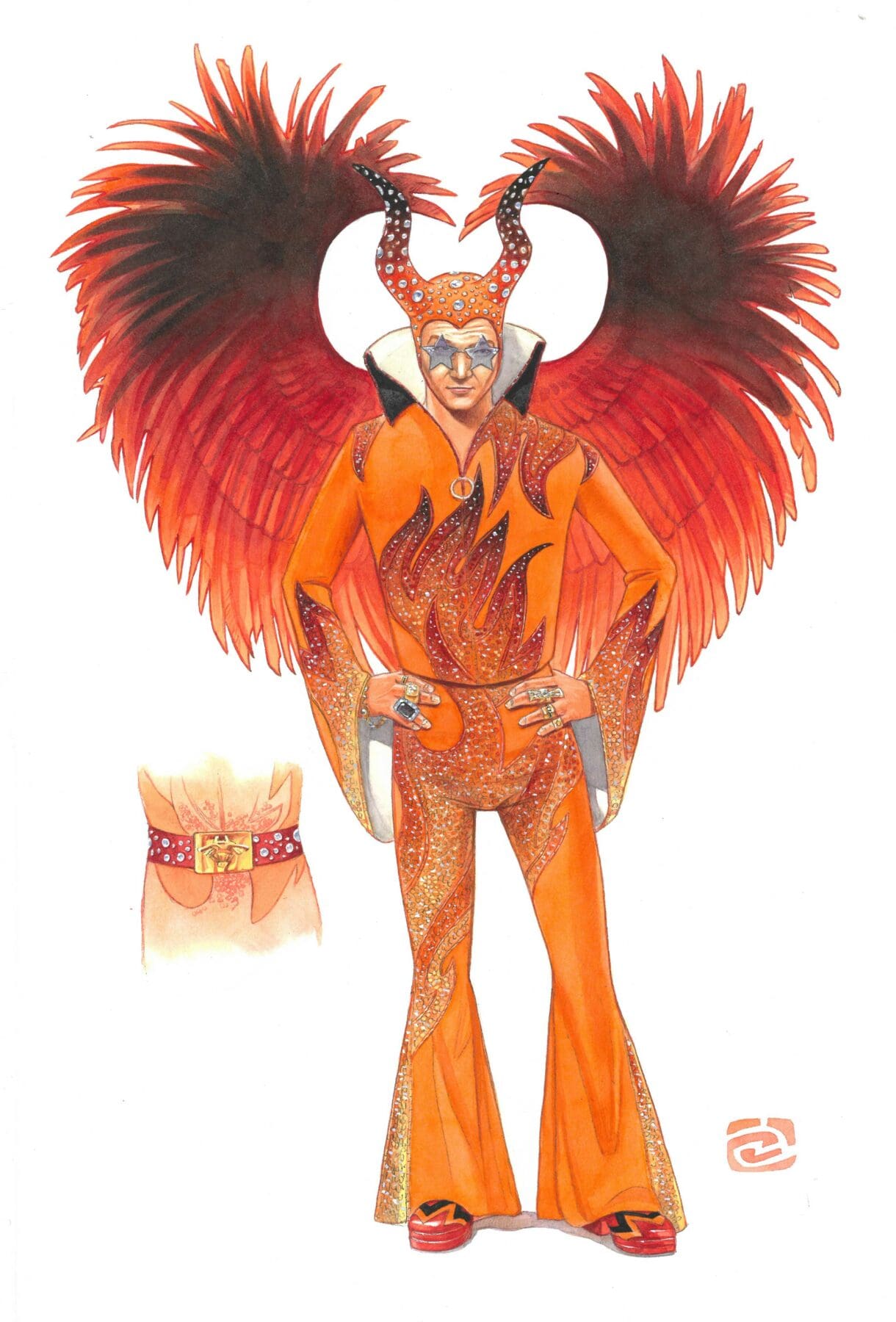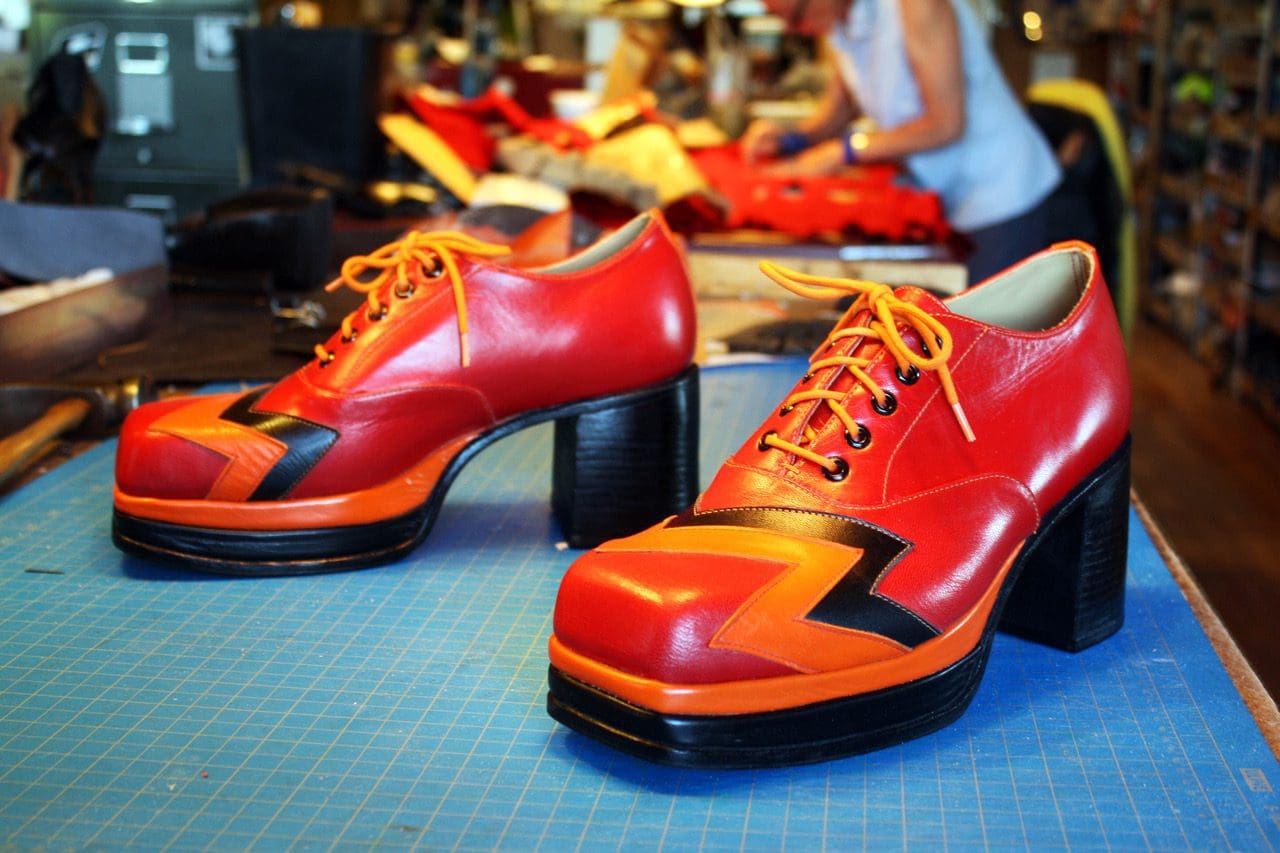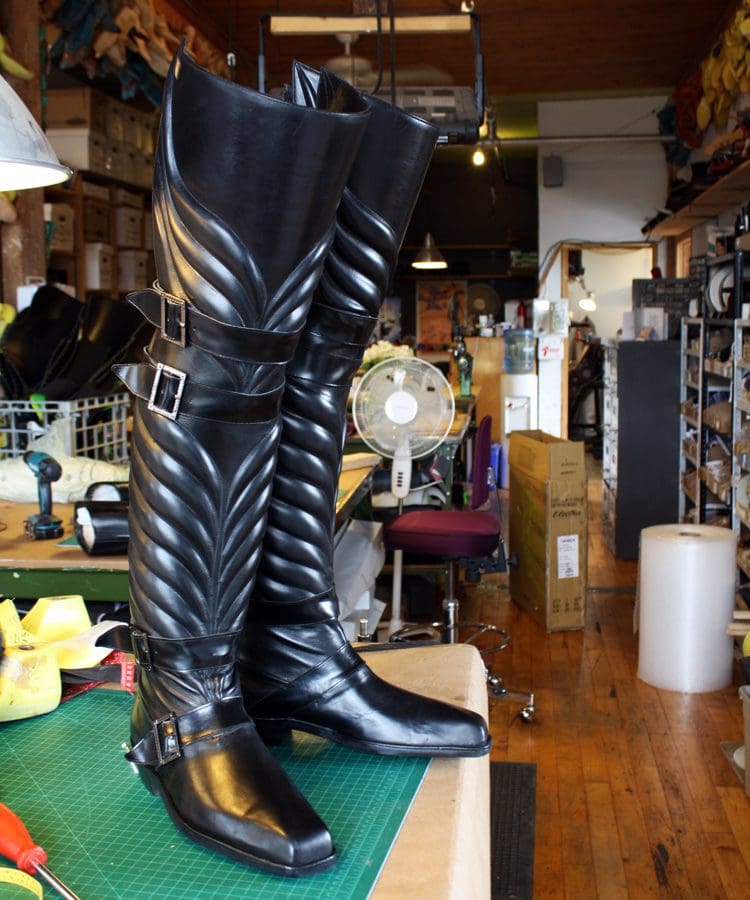 Career highlight:
One of the most challenging projects was a pair of boots made for Eiko Ishioka for the film Mirror Mirror. The actor had to do everything in these boots and they had a very fantastical aesthetic to them. Jeff had to come up with something that would technically work, but also meet creative expectations. This was also a personal project for Jeff as Eiko Ishioka's designs for Bram Stoker's Dracula inspired him to pursue design, which indirectly lead to Jeff's career in shoe making. It was important to get this design right.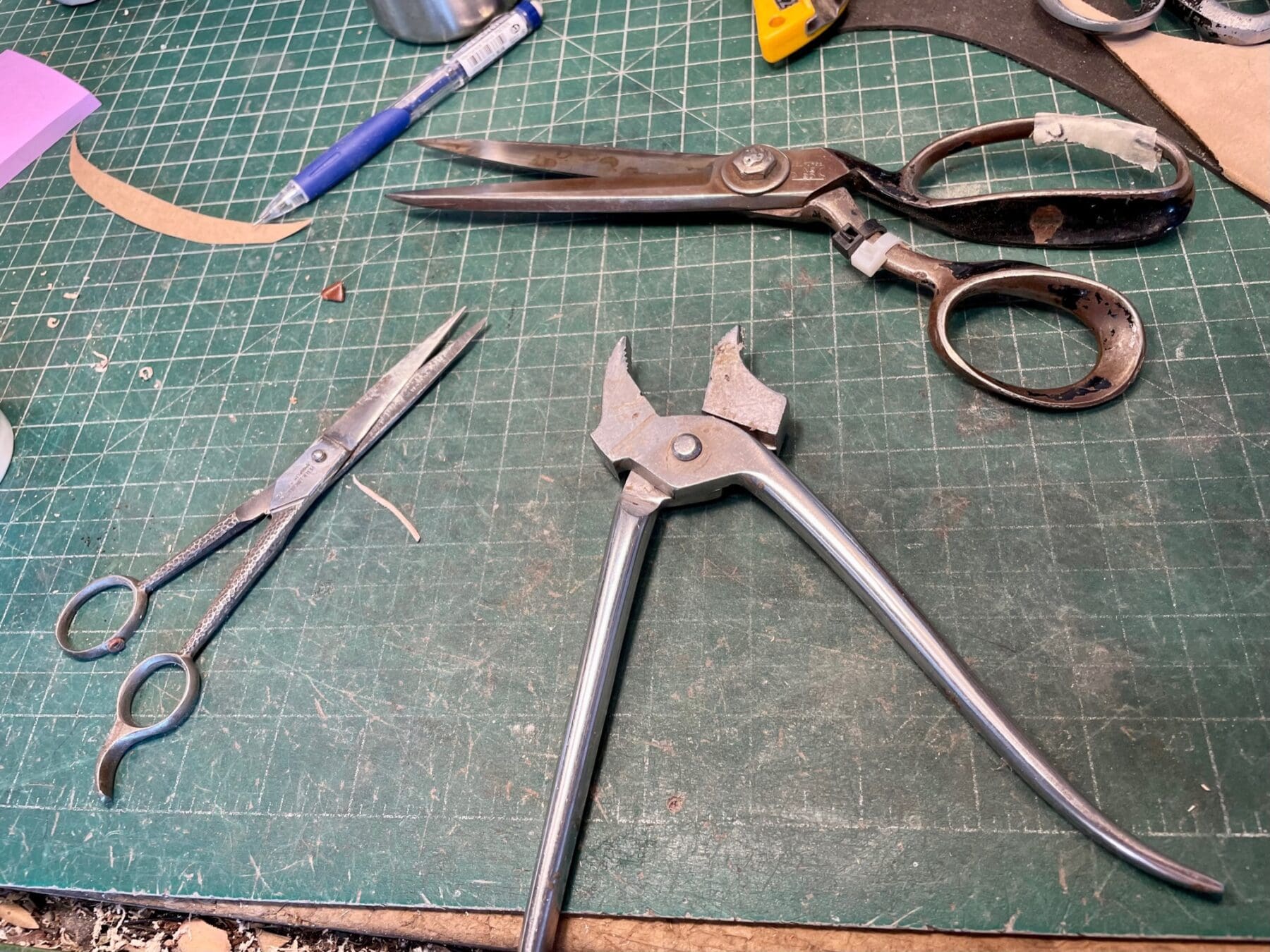 Tool you cannot live without:
Lasting pliers. Over the years they've just sort of conformed to Jeff's hand becoming an extension of it. As a result, Jeff finds that he uses them for everything.
Background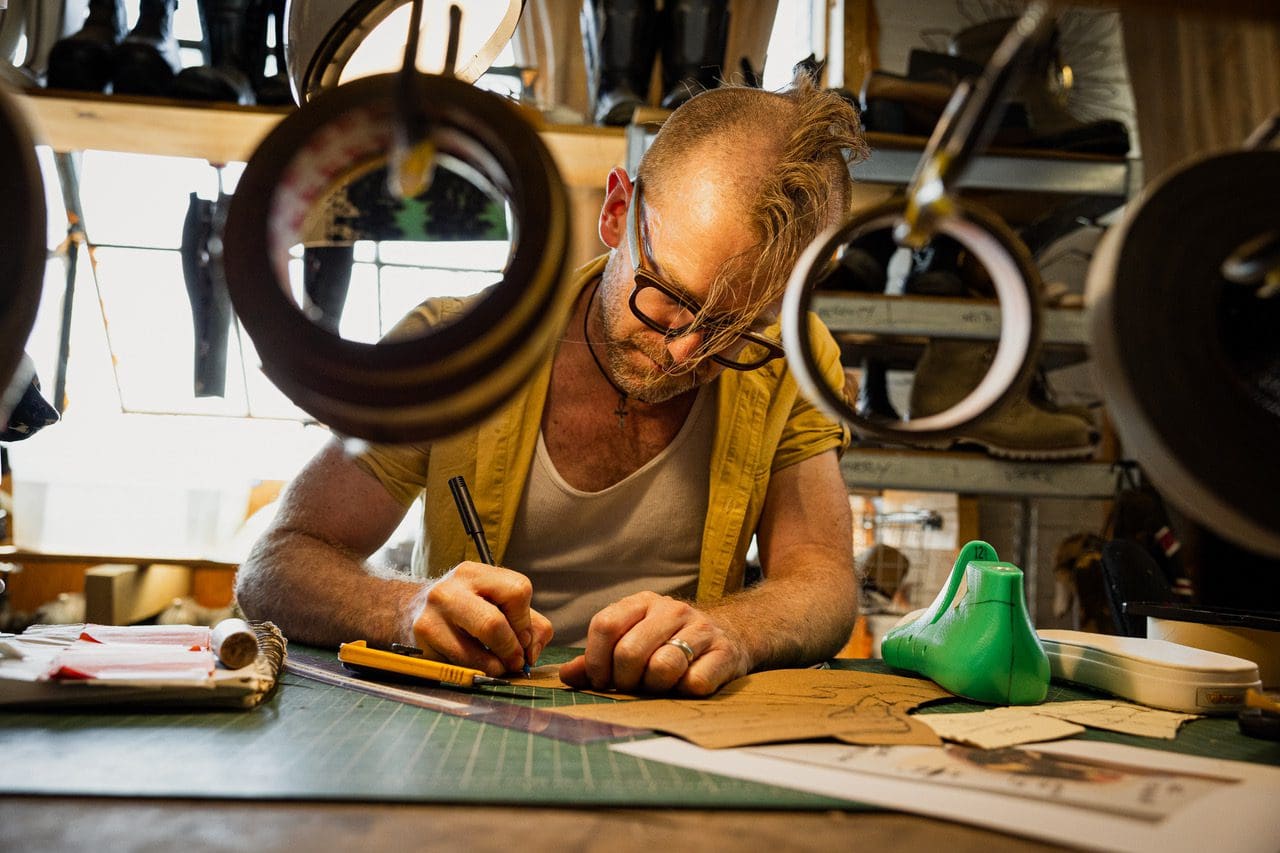 Jeff began work in theatre at the age of 15. Theatre provided the opportunity to do a bit of everything – carpentry, lighting, props, rigging, follow spot, driving trucks. This experience led to a decision to go to university for set and lighting design, but while studying, Jeff started to lean away from lighting and towards costume. He found that he preferred something tangible and tactile resulting in a very brief career as a designer in his twenties. While taking a break to figure out what was next, Jeff got a call from an old contact who was looking for a shoe coordinator for The Lion King. While she knew Jeff did not have shoe experience, she knew that he had a strong background in props and costumes. It was here that he fell in love with shoes and that he had a natural talent for it. Shoes combined so many aspects of what Jeff had done up until that point: cutting, sewing, props, carpentry, metalwork – it was almost like it was something he was meant to do.
Challenging project
Assassin's Creed was a challenge because it was a really unique aesthetic – part-fantasy, part-period, part-video game – and it was incredibly physical. Almost all the actors were doing insane stunts and parkour. It was a huge challenge both to realize designs that met the needs of function and the look. The designer Sammy Sheldon Differ was an incredibly collaborative designer and gave Jeff the room to play around and experiment. This resulted in the creation of new construction methods that have gone on to influence everything that has followed.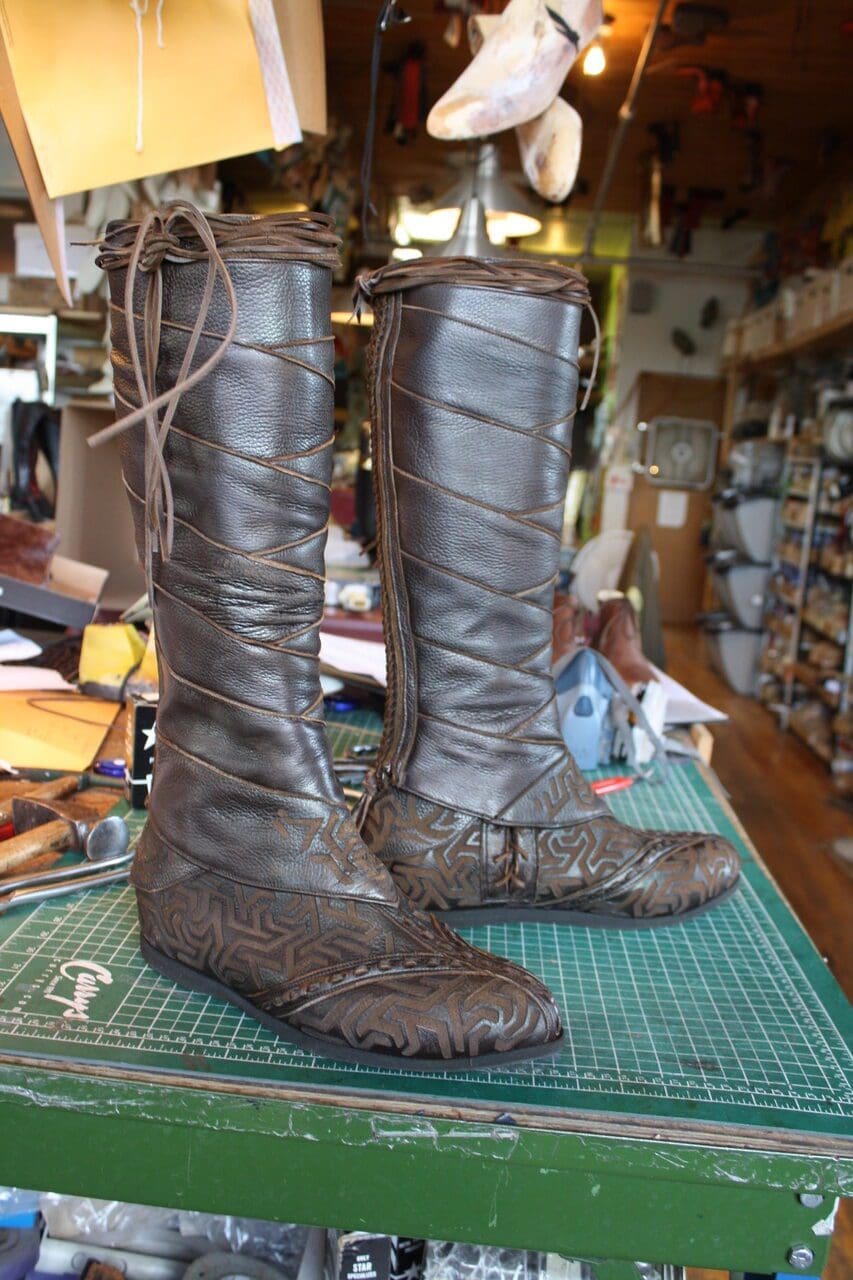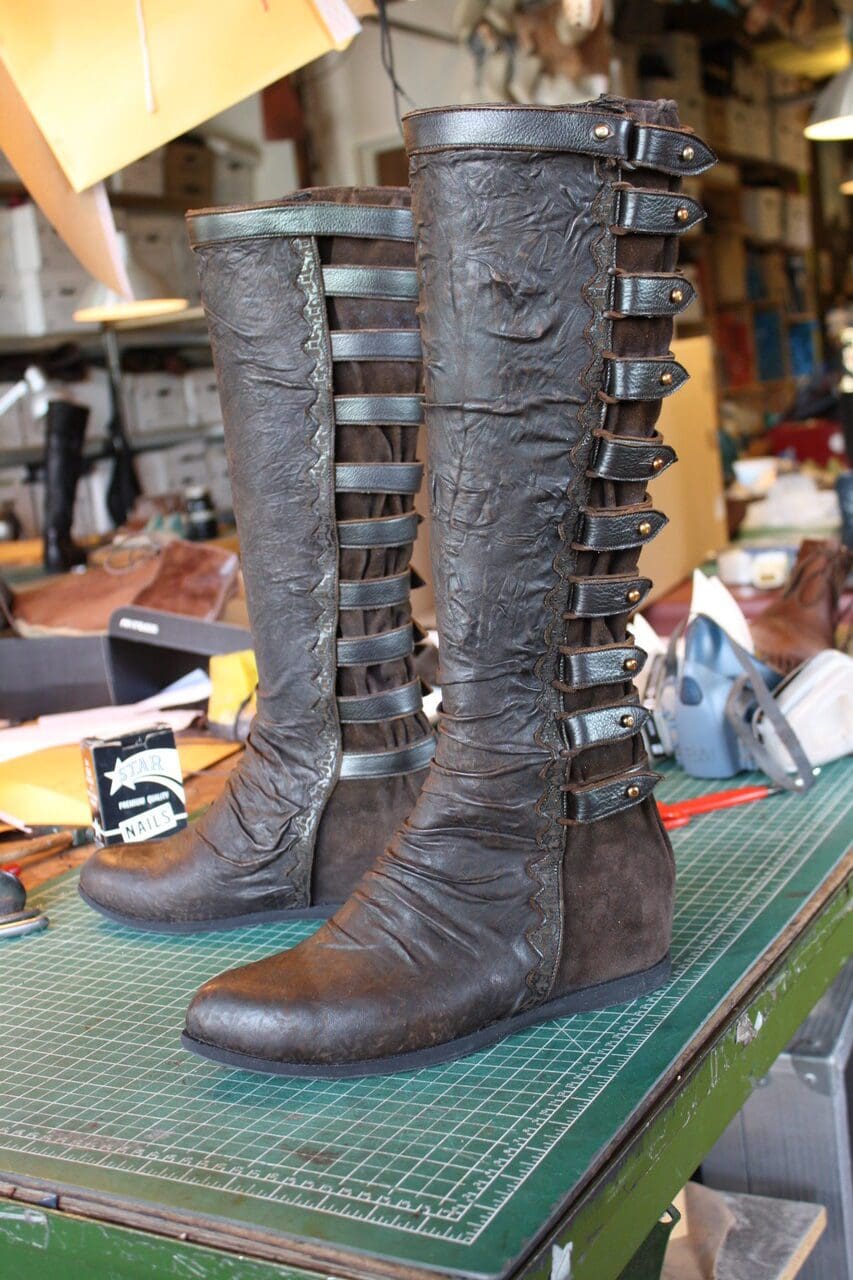 Project that stands out
Jeff learned about the project Jojo Rabbit after connecting with designer Mayes C Rubeo over her work in Thor Ragnorak. Rubeo mentioned she was working on a small project, but wasn't sure if she had the budget for a big build. The design concept was really interesting, so Jeff decided to do it for the opportunity to work on such a special project, especially being a fan of Taika Waititi's work. This film has one of the best shoe close-ups in an absolutely beautiful and heart-wrenching scene. Seeing his work in this film at its TIFF premier was an impactful experience that will always stay with Jeff as a career highlight.