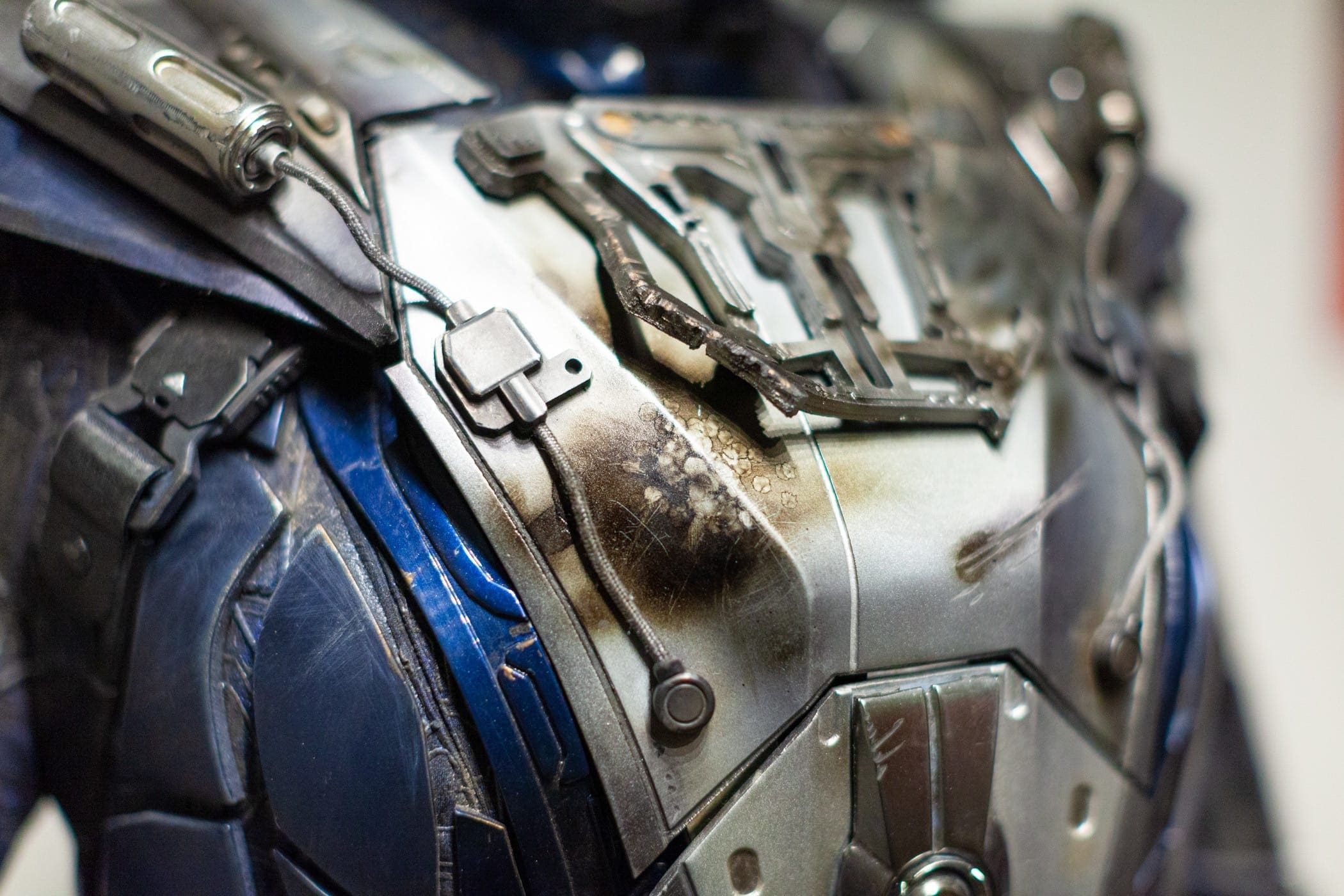 Storytelling is an important element of the human experience around the globe. Every culture has its own stories or narratives, which are shared as a means of entertainment, education, cultural preservation or instilling moral values.
In film and television, costume design contributes to the overall visual storytelling process. This is done through the choices made for each character individually and how they fit into the big picture as a whole.
The Life Of A Costume exhibit celebrates the role of costume in visual storytelling and the many talented designers and craftspeople within the Canadian film and television industry.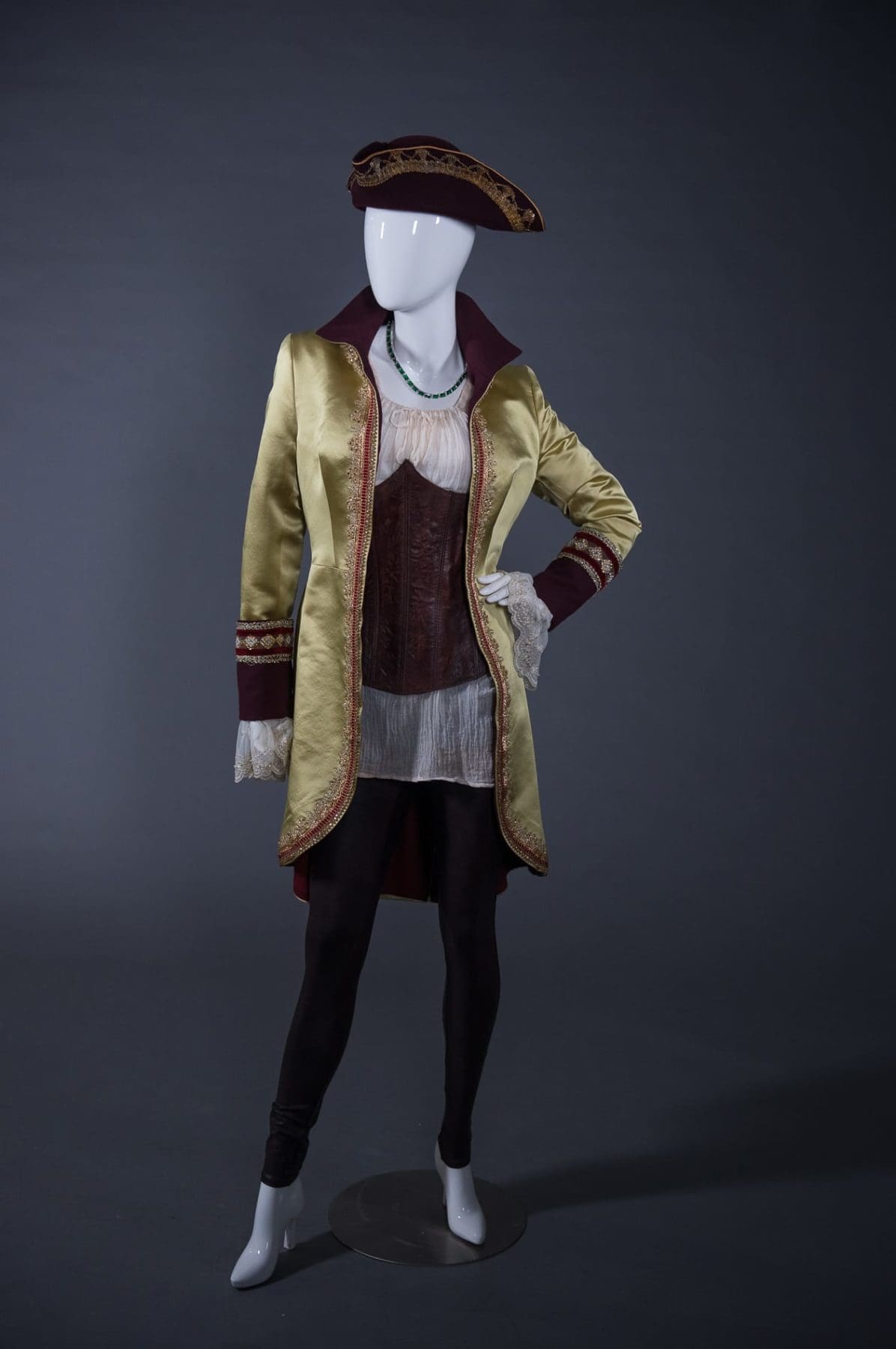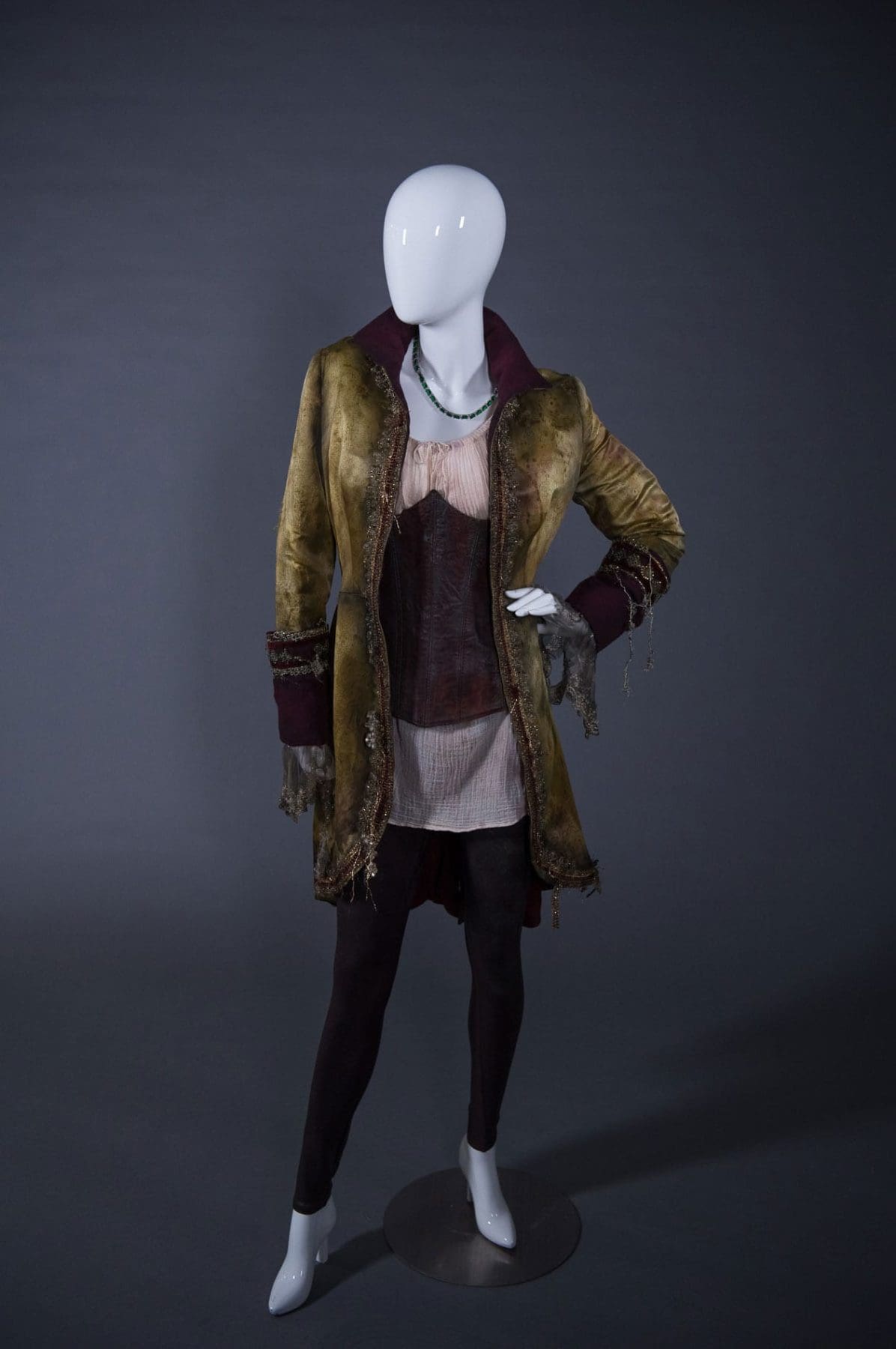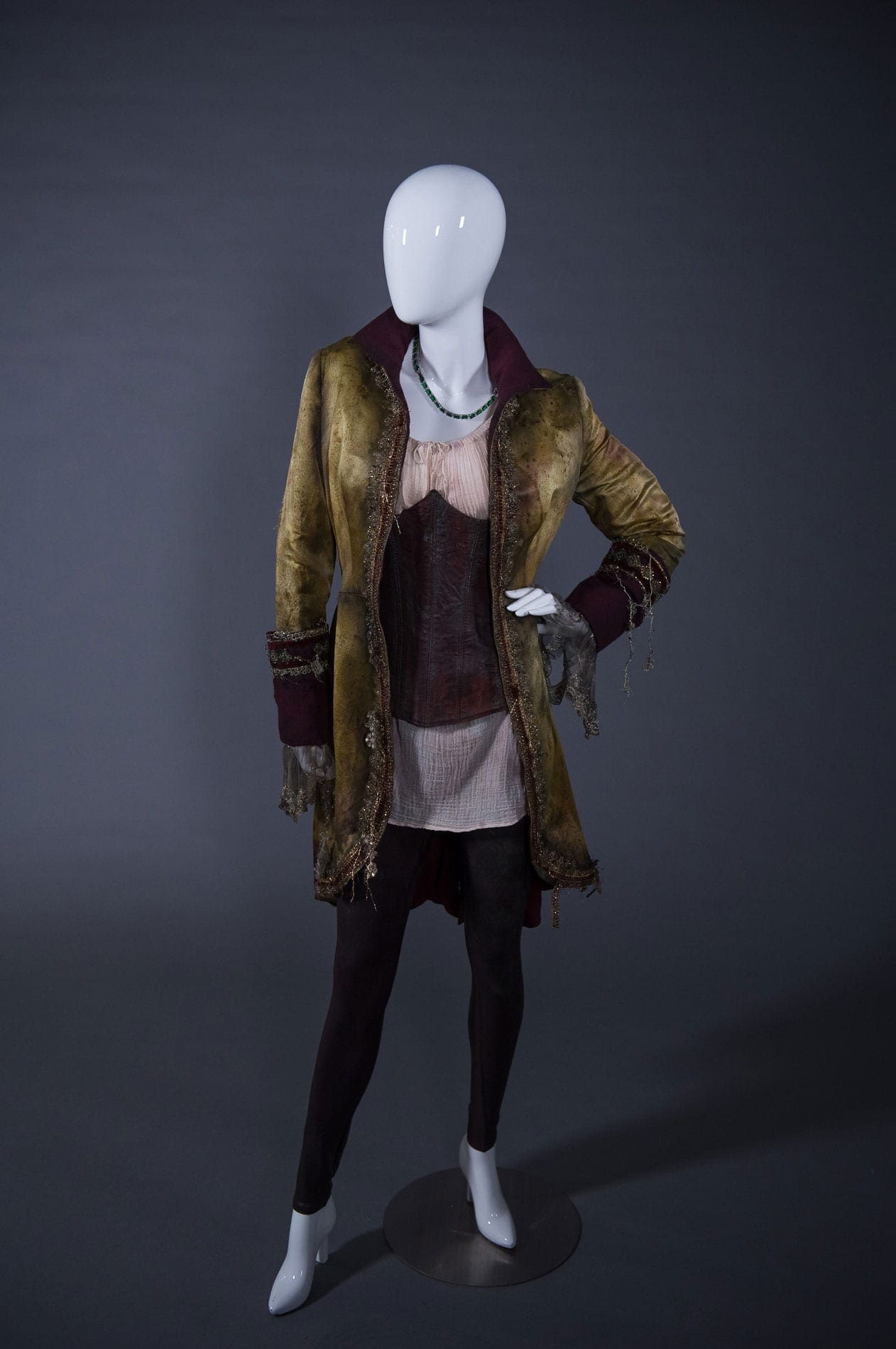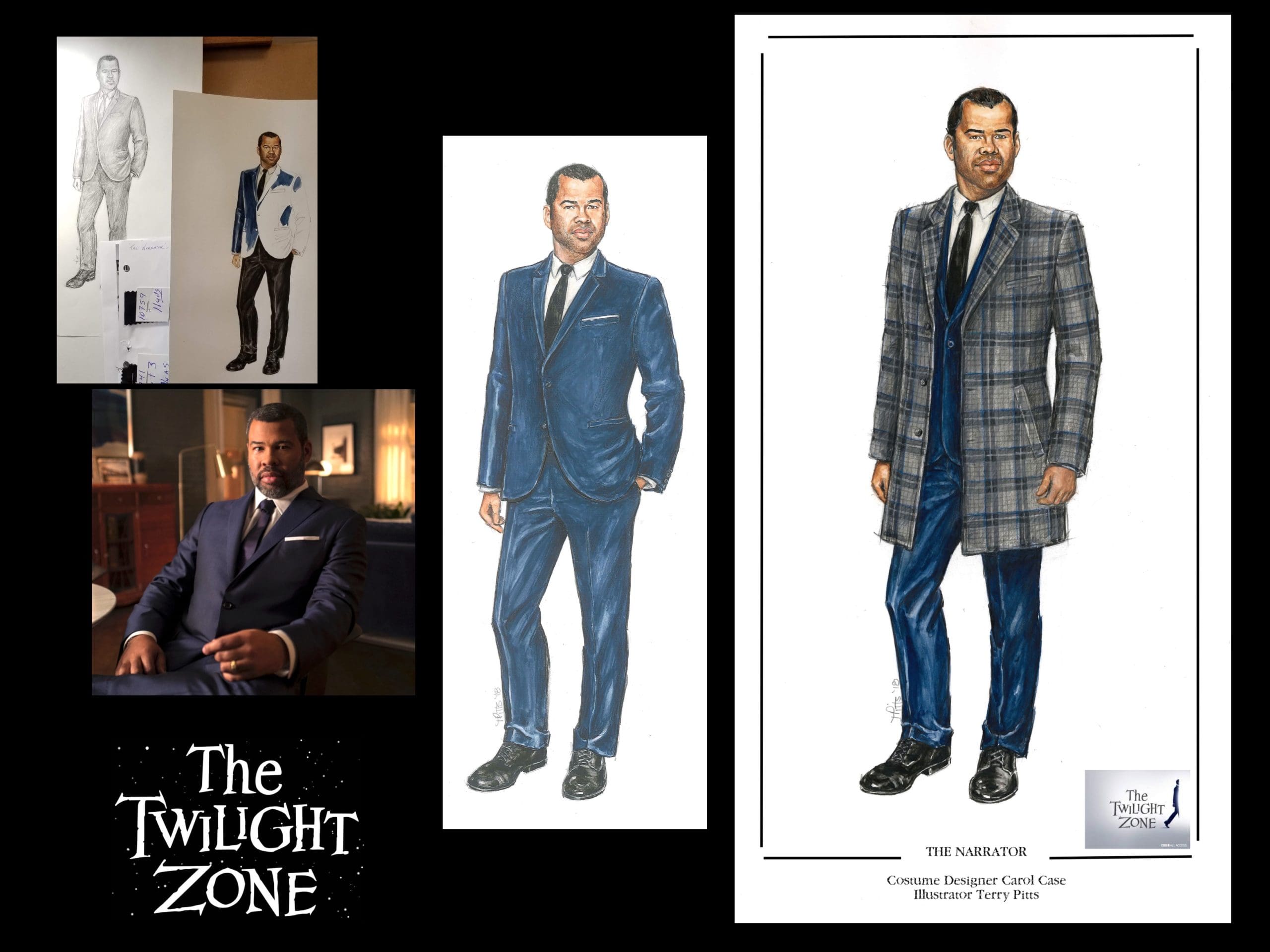 DISCOVER:
Design Research
Design Sketches
Generally, a costume designer will begin their work by breaking down the script. Detailed notes will be made to identify character descriptions, key moments of action and even clothing descriptions. Costume Designers need to consider if the character will have different and distinct clothing items for each script day or will they cycle through a smaller wardrobe with different combinations of fewer clothing items? The designer will then explore multiple research avenues to compile image boards and costume and character sketches that will be used to establish and communicate the visual look of the production and the costumes. Some designers execute their own illustrations, while others will work with professional illustrators.
Design Research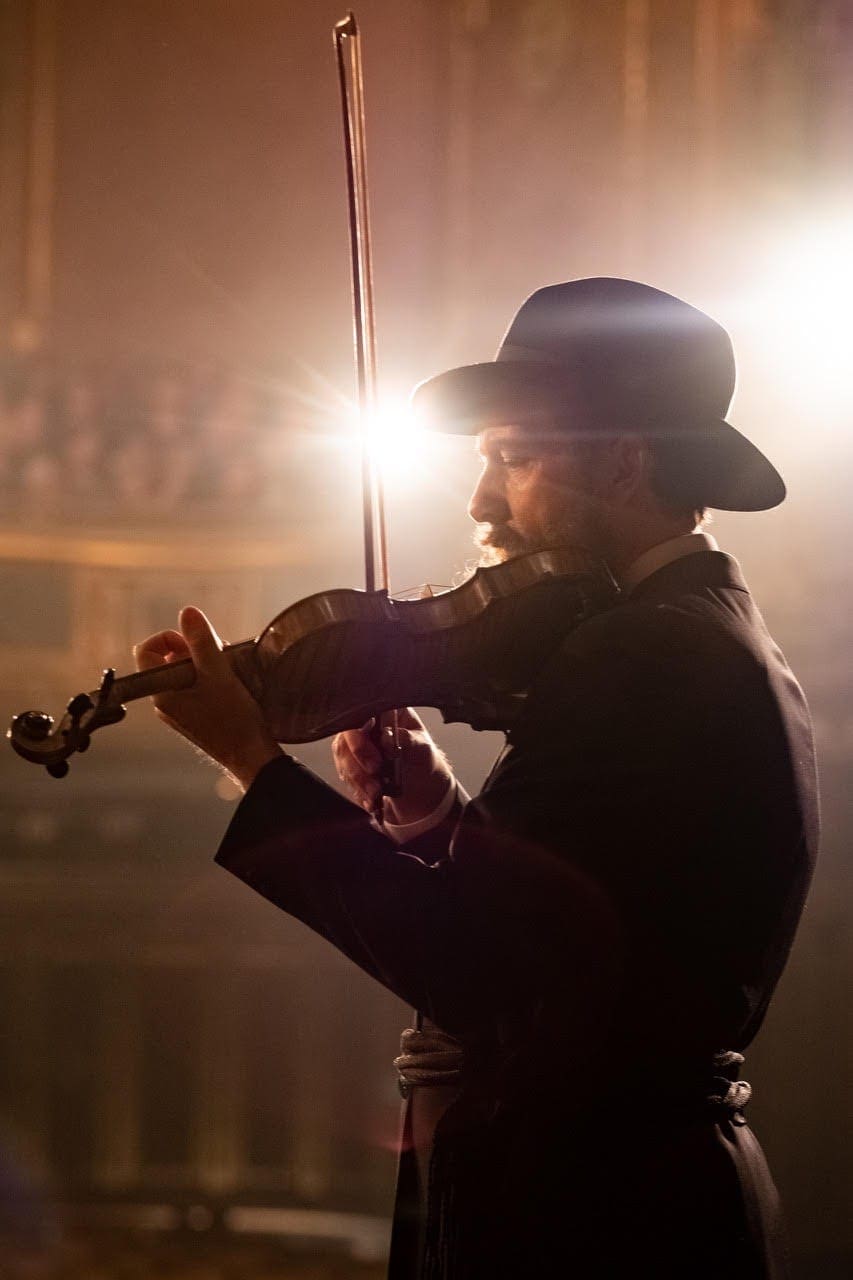 This remarkable, cinematic journey is set over half a century and two continents. With this sweeping tale also came design challenges, such as preparing for an opening scene with 600 extras arriving at a gala concert, to the over 300 men's trench coats custom made in varying shades to establish the colour palate of the film.
For the 1930s and 1940s, Costume Designer Anne Dixon kept the colour palette warm. As the film moved into the 1950s, the colours became cooler, and by the 1980s, she was using shades of blues and very cool and saturated colours. To differentiate between the worlds of the British, Polish, Jewish and the musicians, she relied on texture, colour and shape to act as identifiers.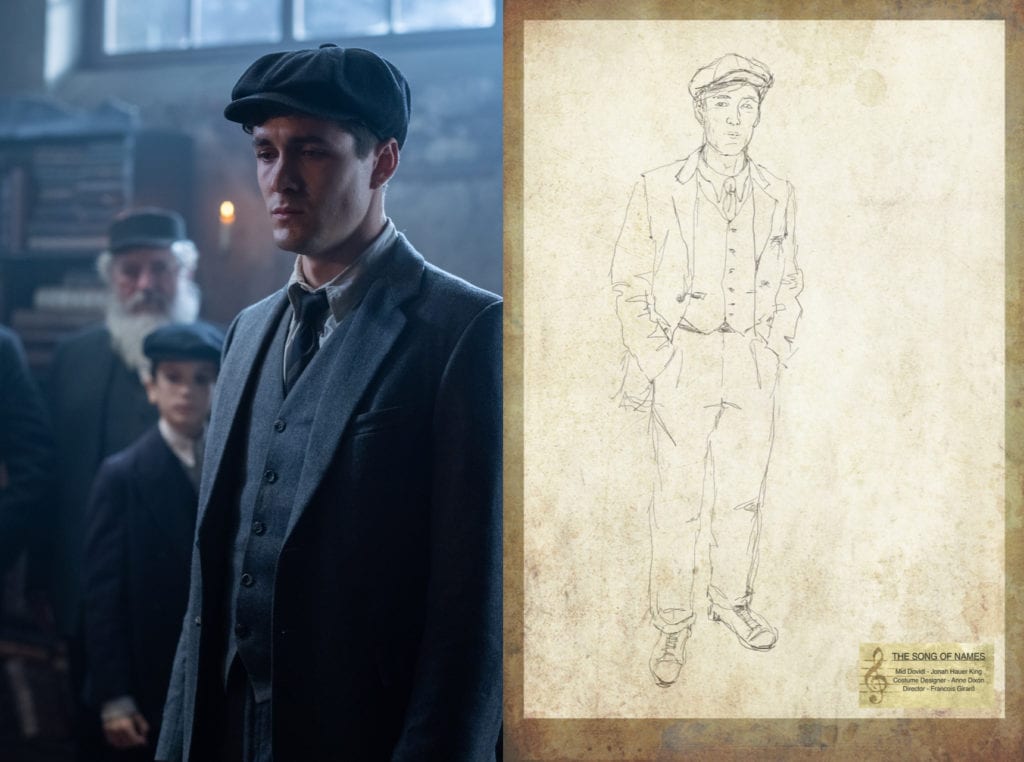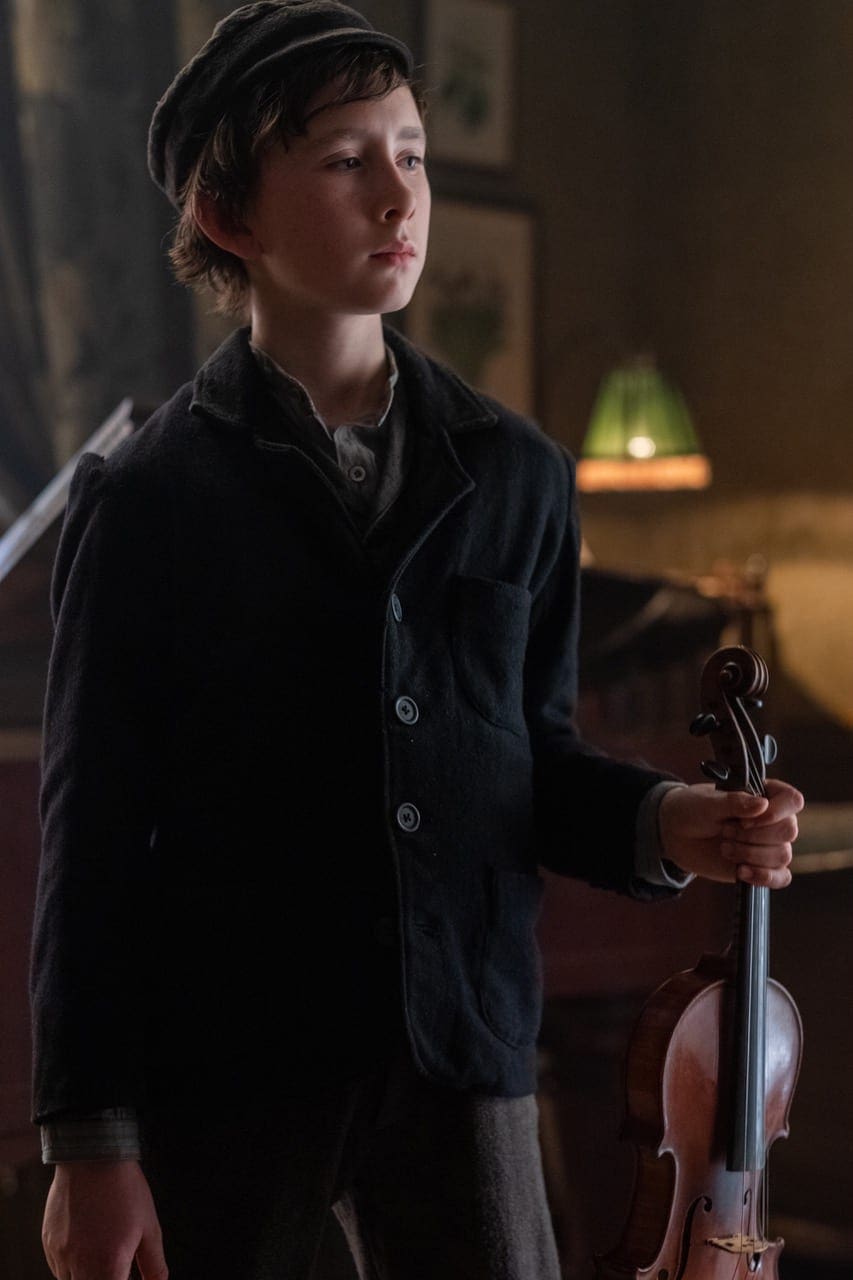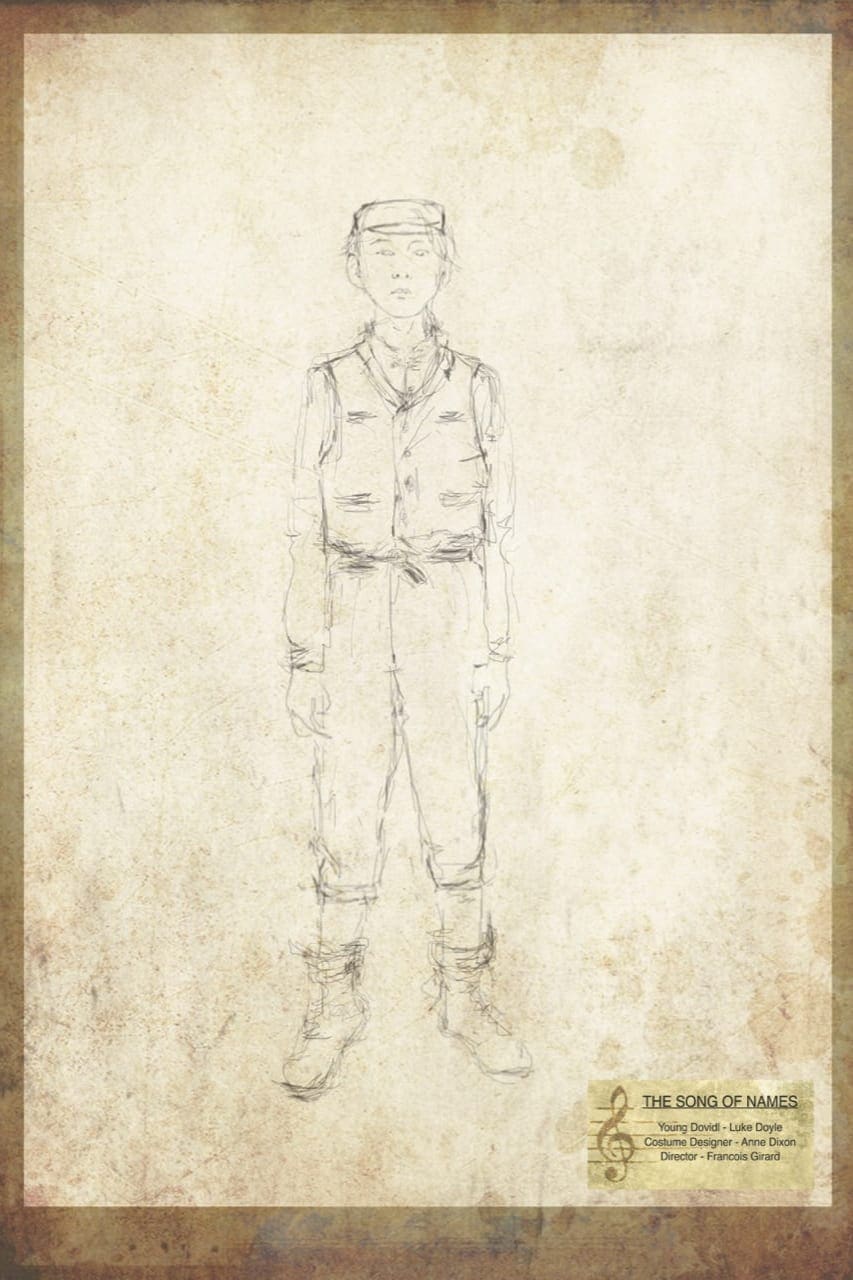 The Lighthouse is set in the 1890s on an island off the coast of Maine with memory sequences of a Canadian logging outfit. After many discussions with director Robert Eggers, Costume Designer Linda Muir put together costume look boards that showed detailed examples of the final garments. For most productions, Linda would begin rendering and working from costume sketches. However, for this production she altered her process and collaborated with the tailor, milliner, knitter and boot maker using multiple research photographs of possible views of each garment. This created a more flexible design process while working on each piece through to its completion. Significant research was undertaken on styles of hand-knit gainsays sweaters, drawing the eventual sweater design from examples worn by fishermen in both America and Europe.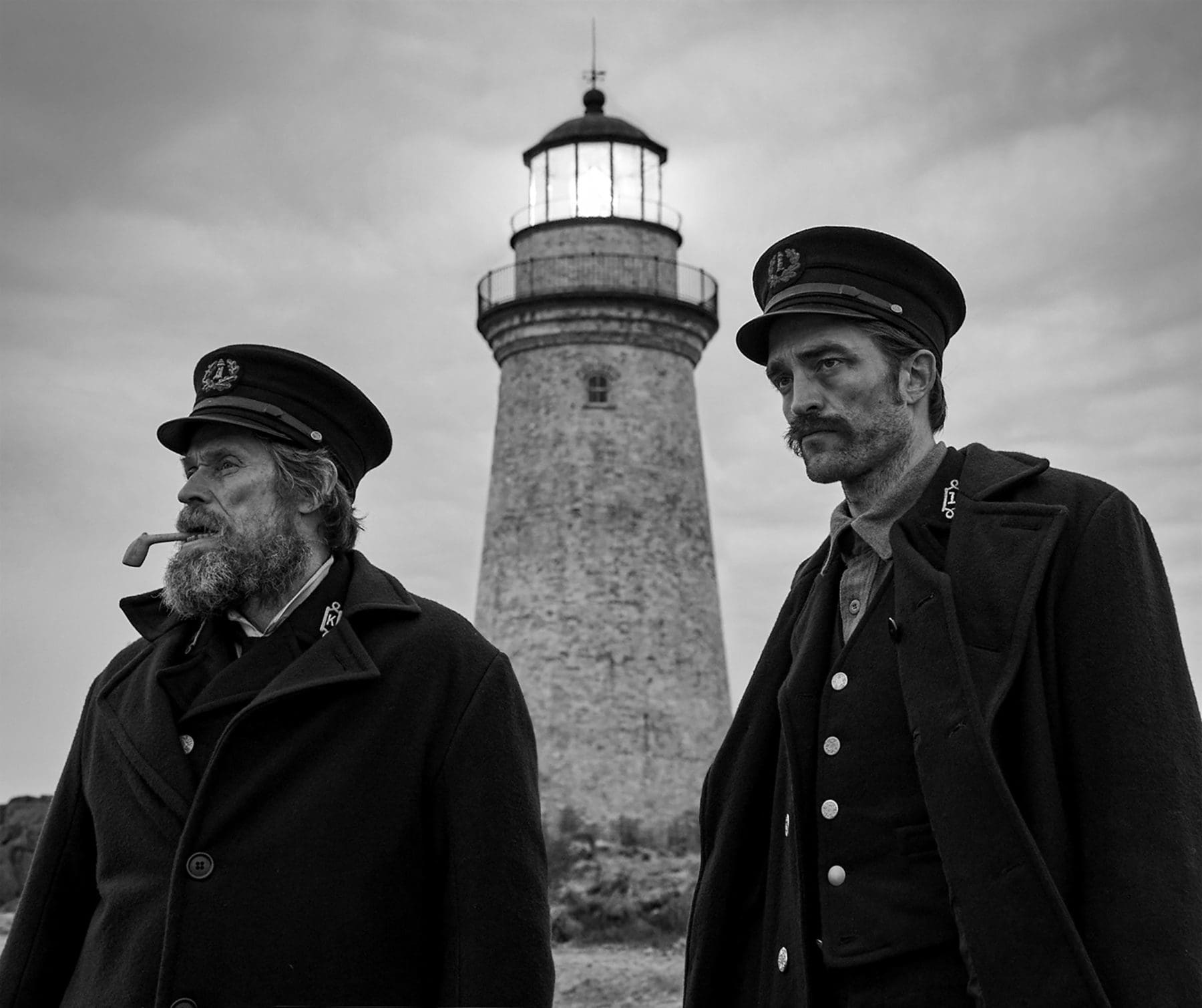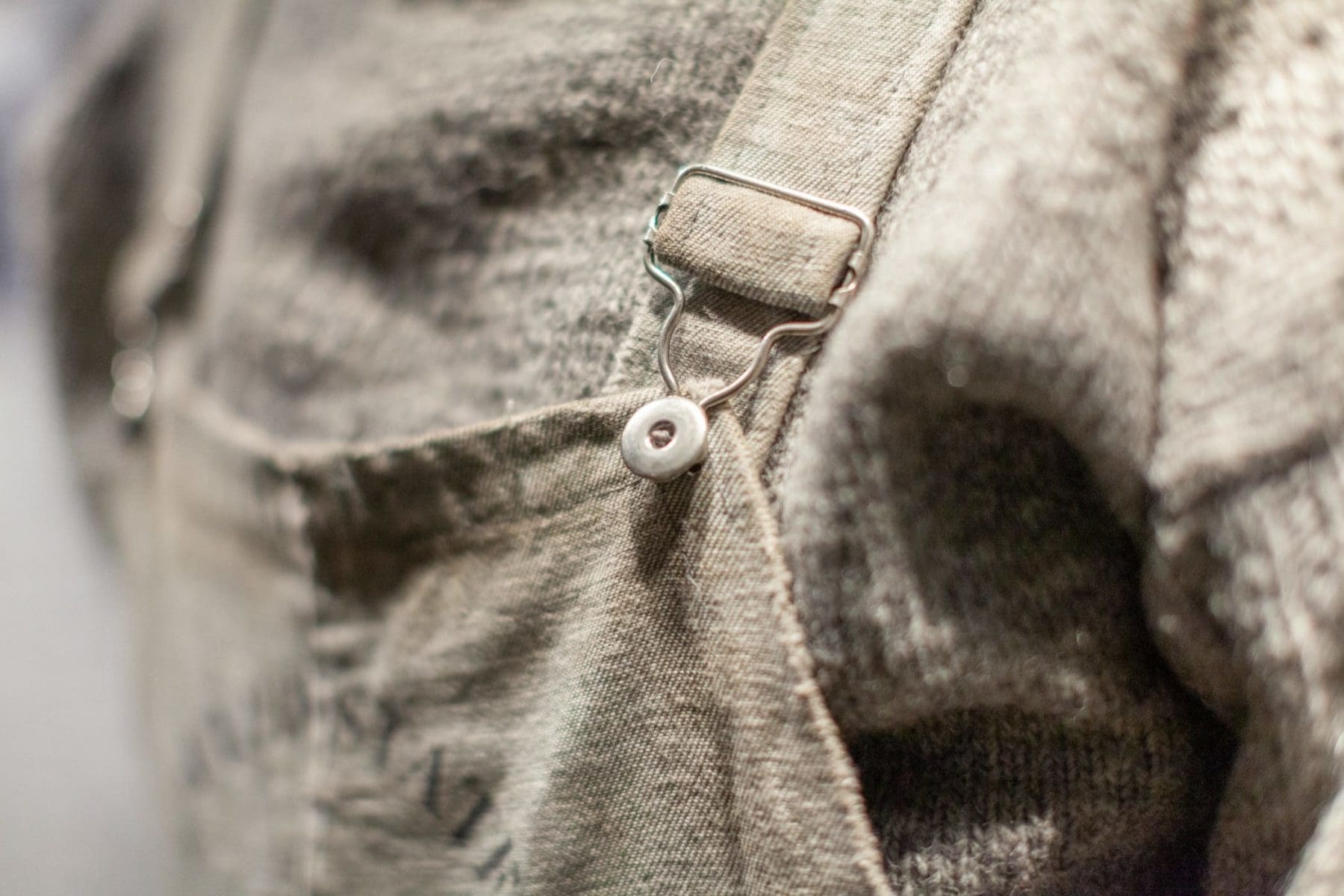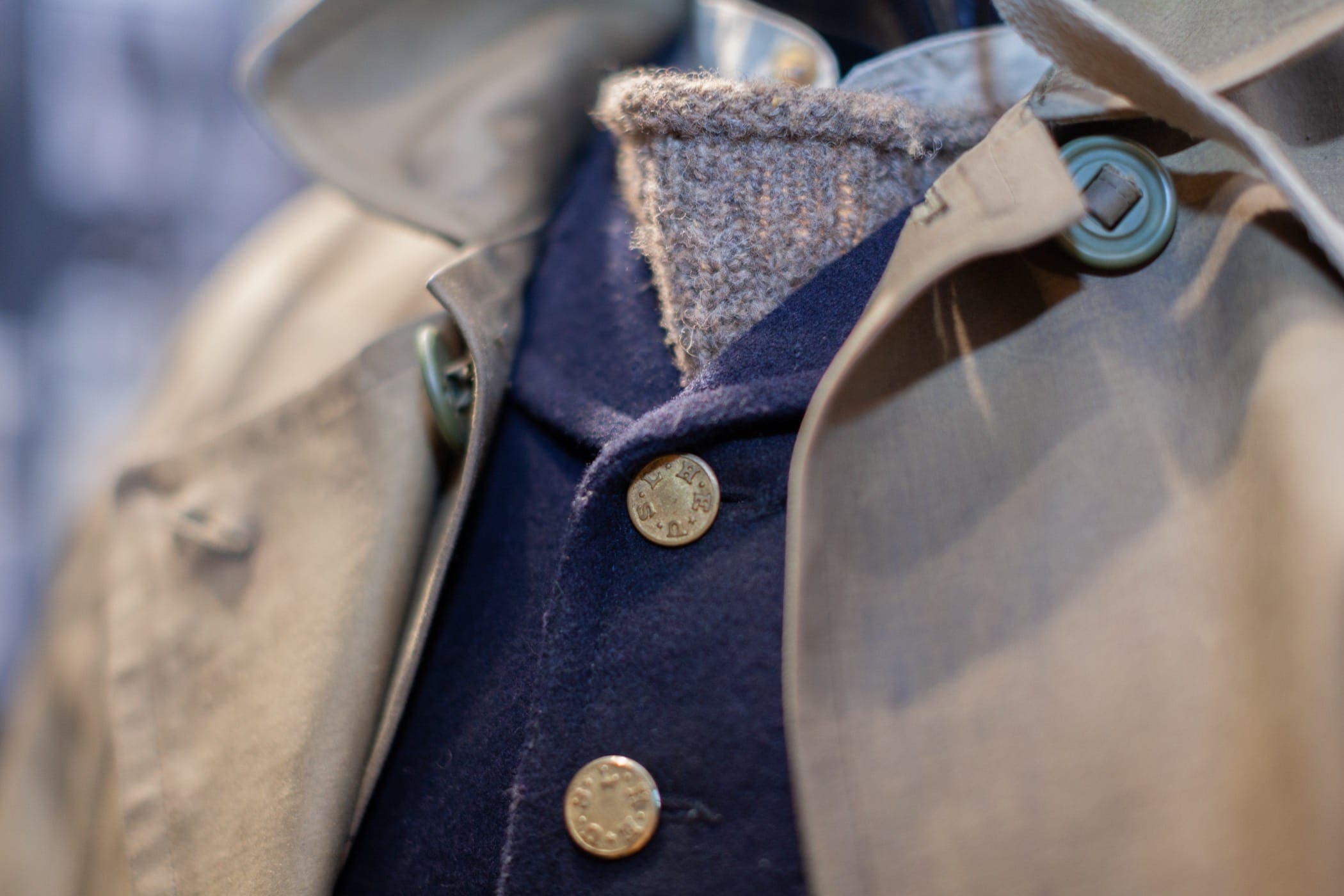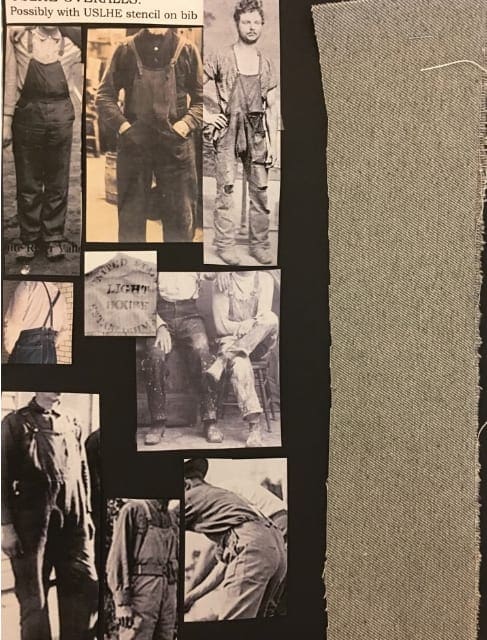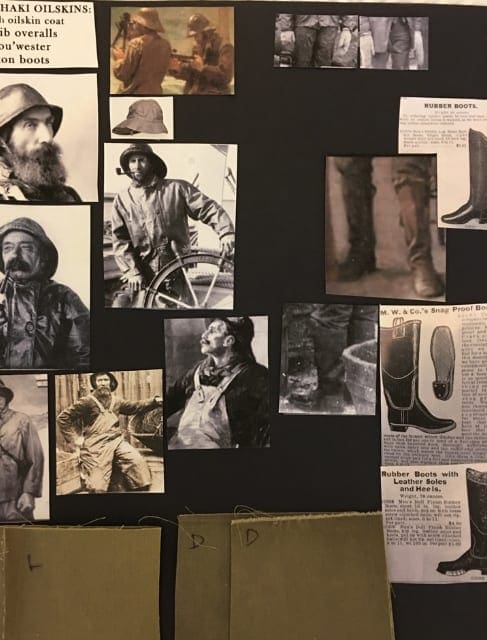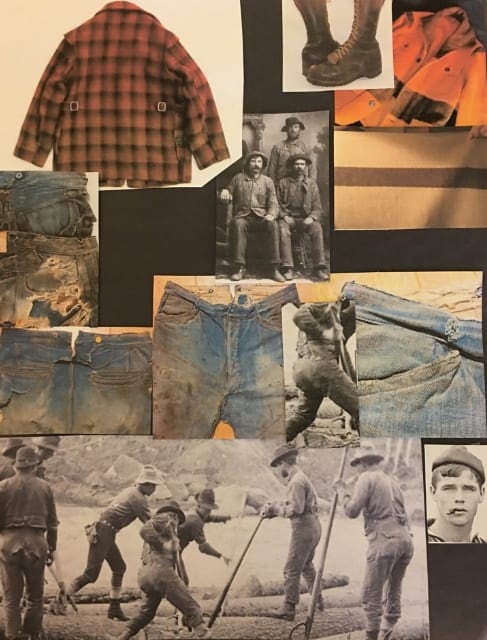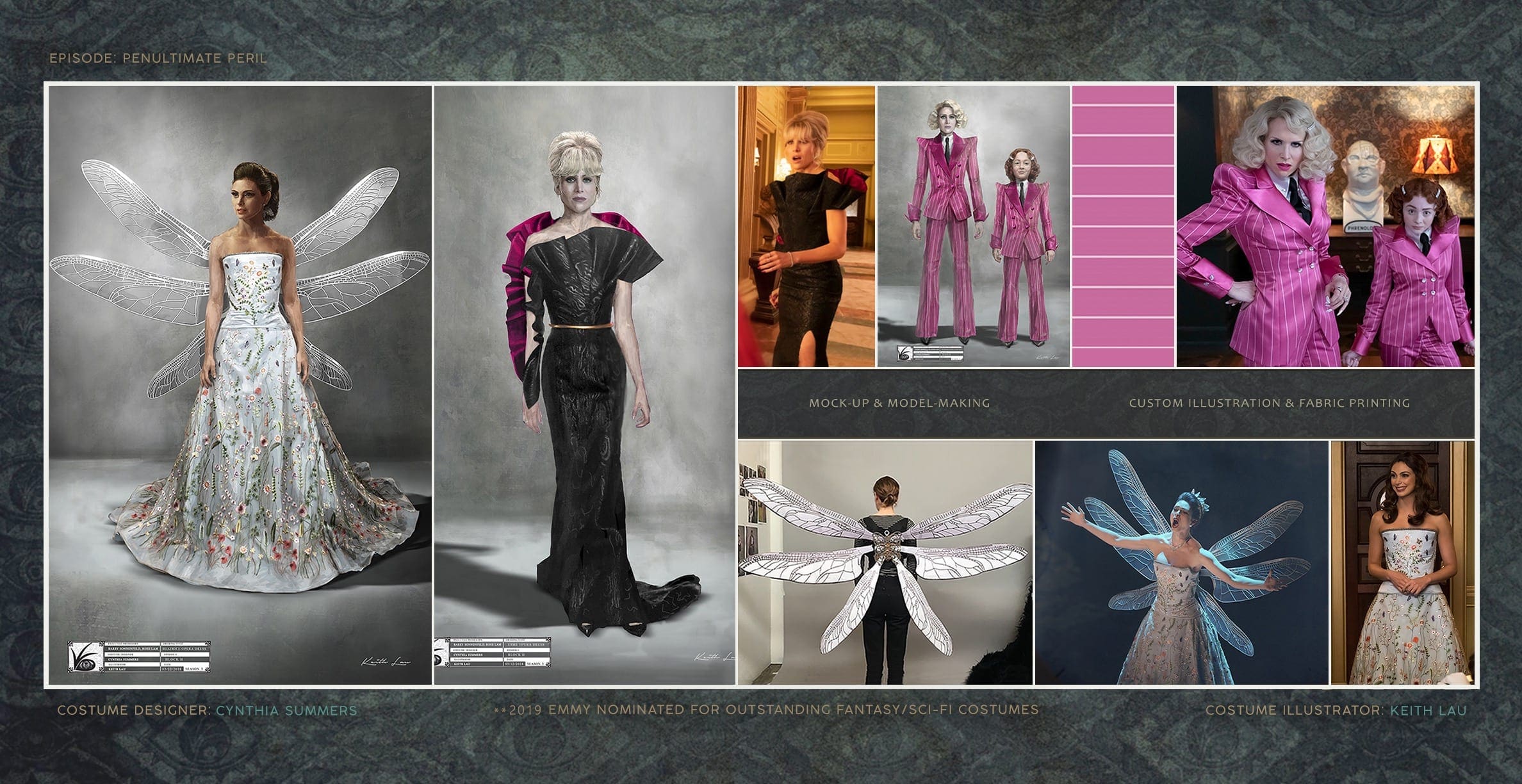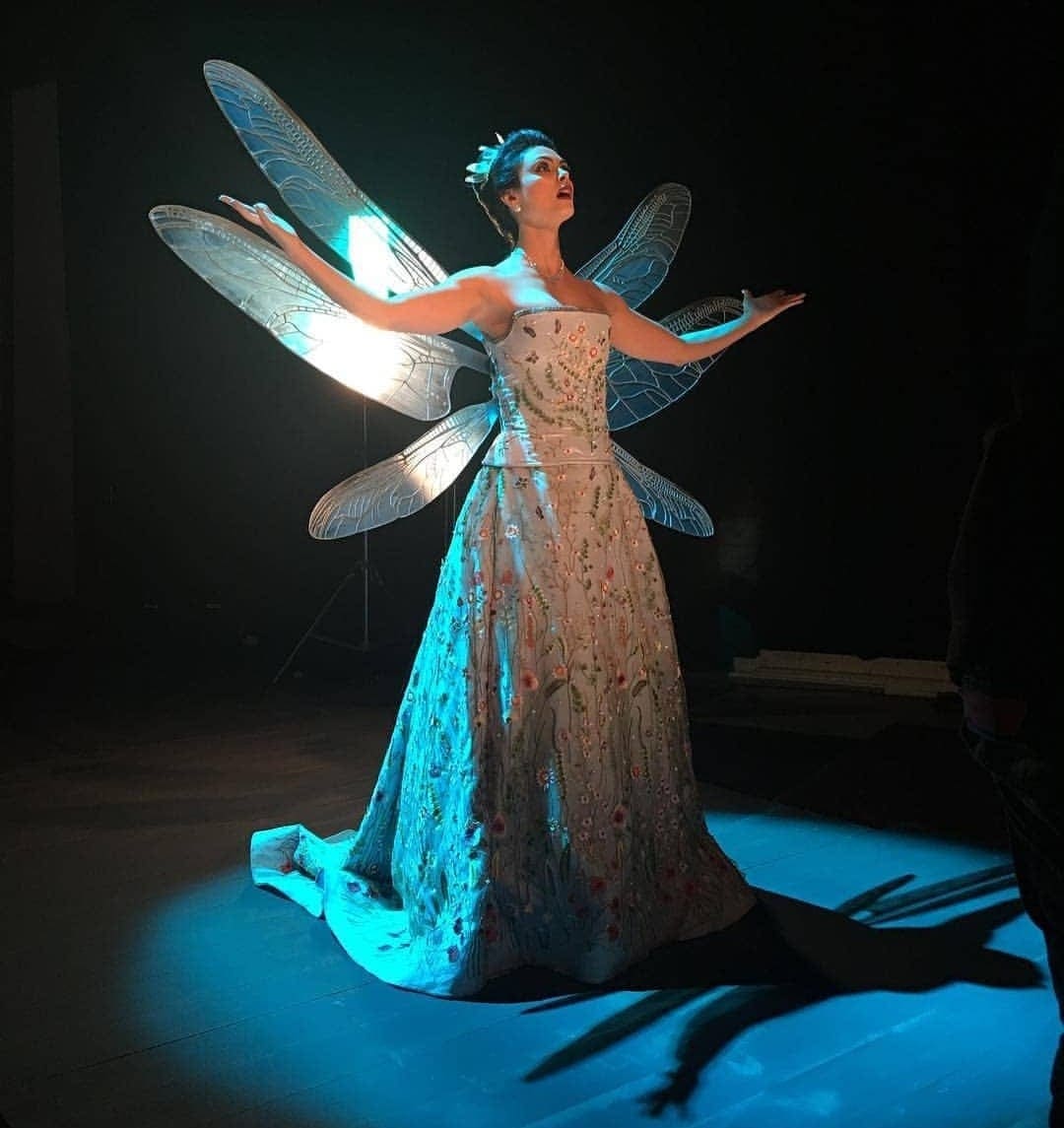 The dragonfly wings have a story throughline from episode to episode, occurring on multiple characters, beginning with a real dragonfly that splatters on the windshield of Count Olaf's car. The wings and first masked ball costume were built for our heroine Beatrice. The colourless wings were built to work with this silver beaded gown for the masked ball, all the while making sure the wings would complement the next two costumes that were to be determined.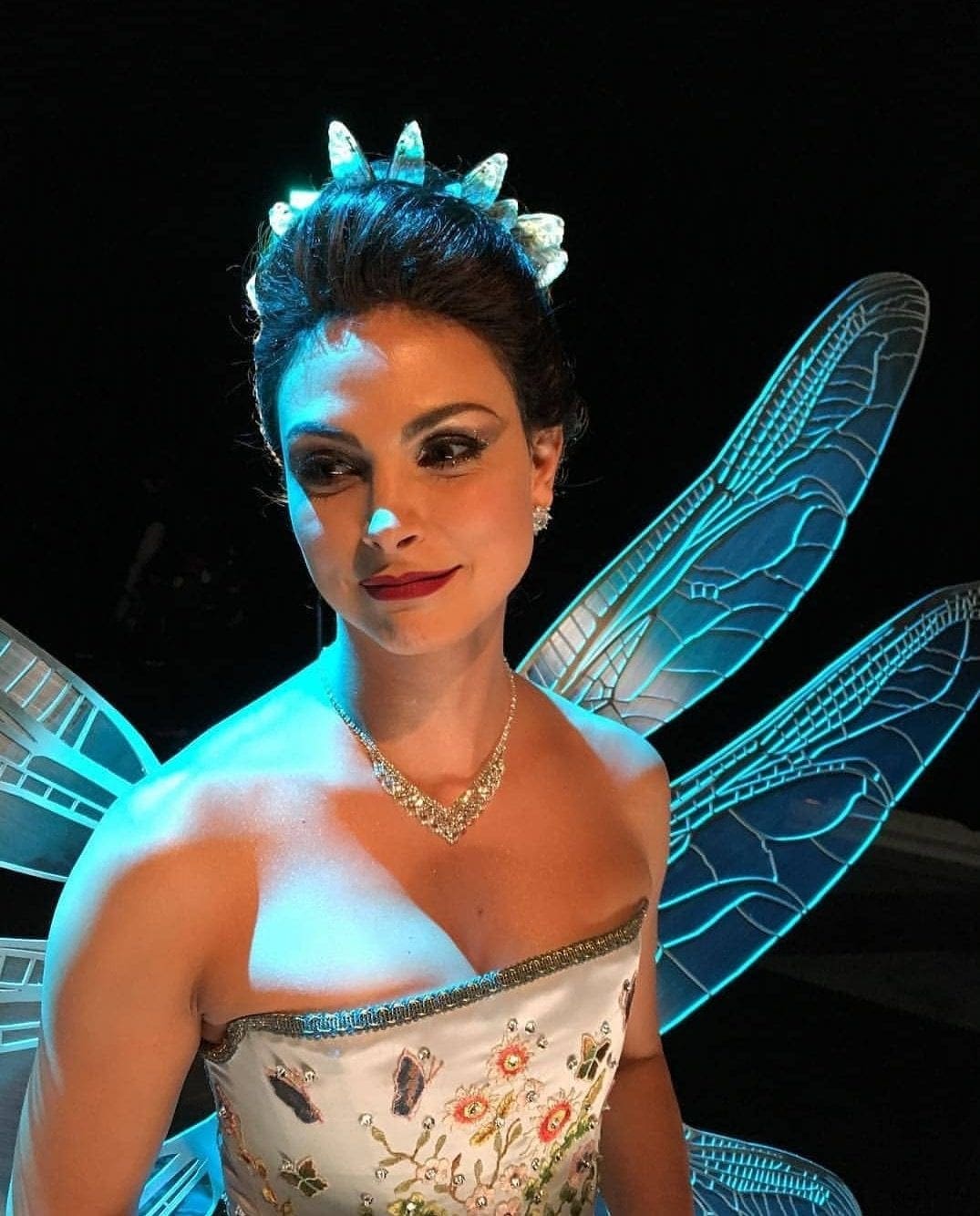 The standout look that we see the wings used for is a gown for Beatrice's operatic performance. This costume needed to evoke the beginning, a wistful fanciful feeling and perhaps a garden, where the live dragonfly/Beatrice originated. The wings were laser cut out of aluminum and then covered with a clear film and bolted onto two different corsets.
Design Sketches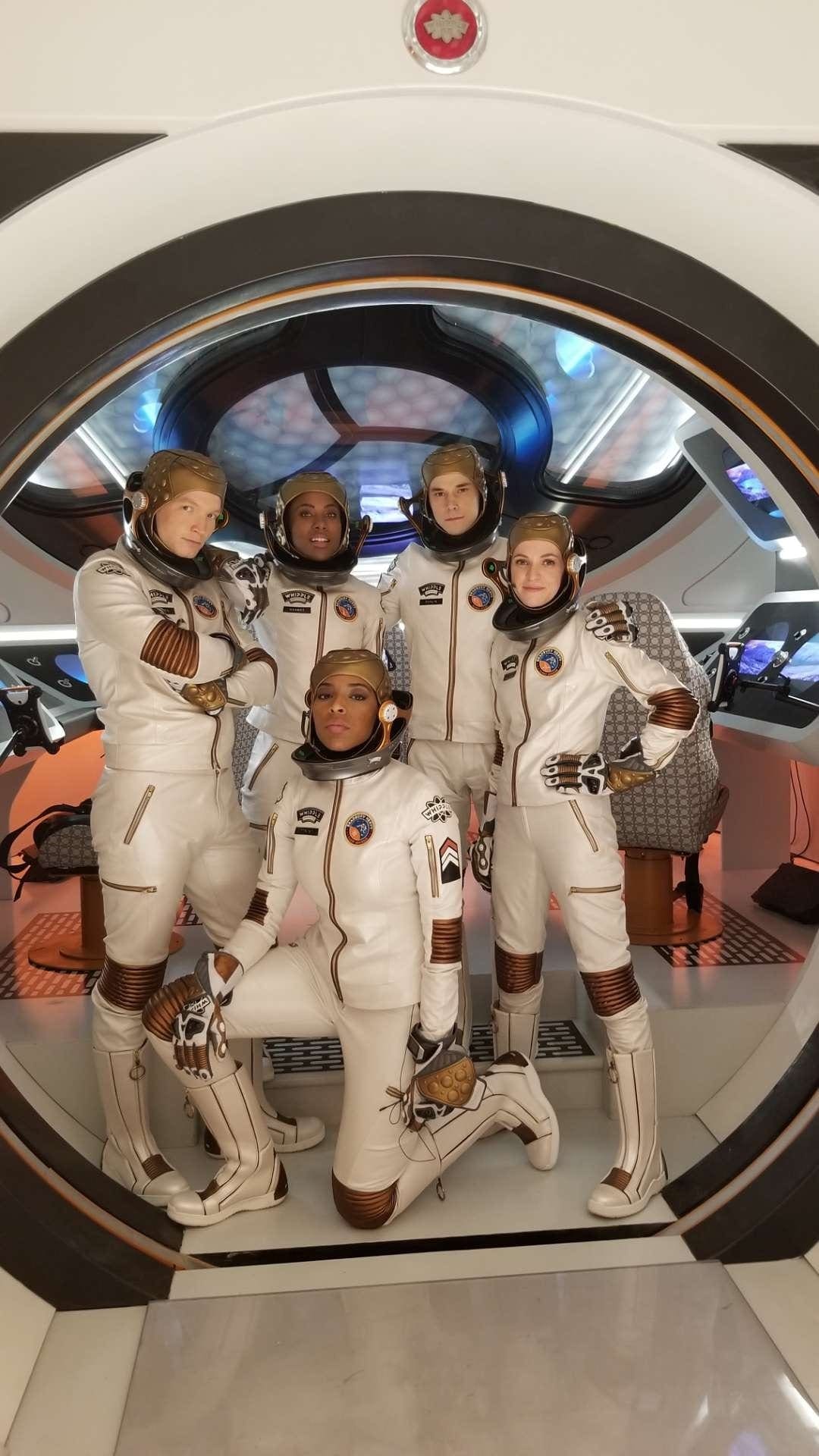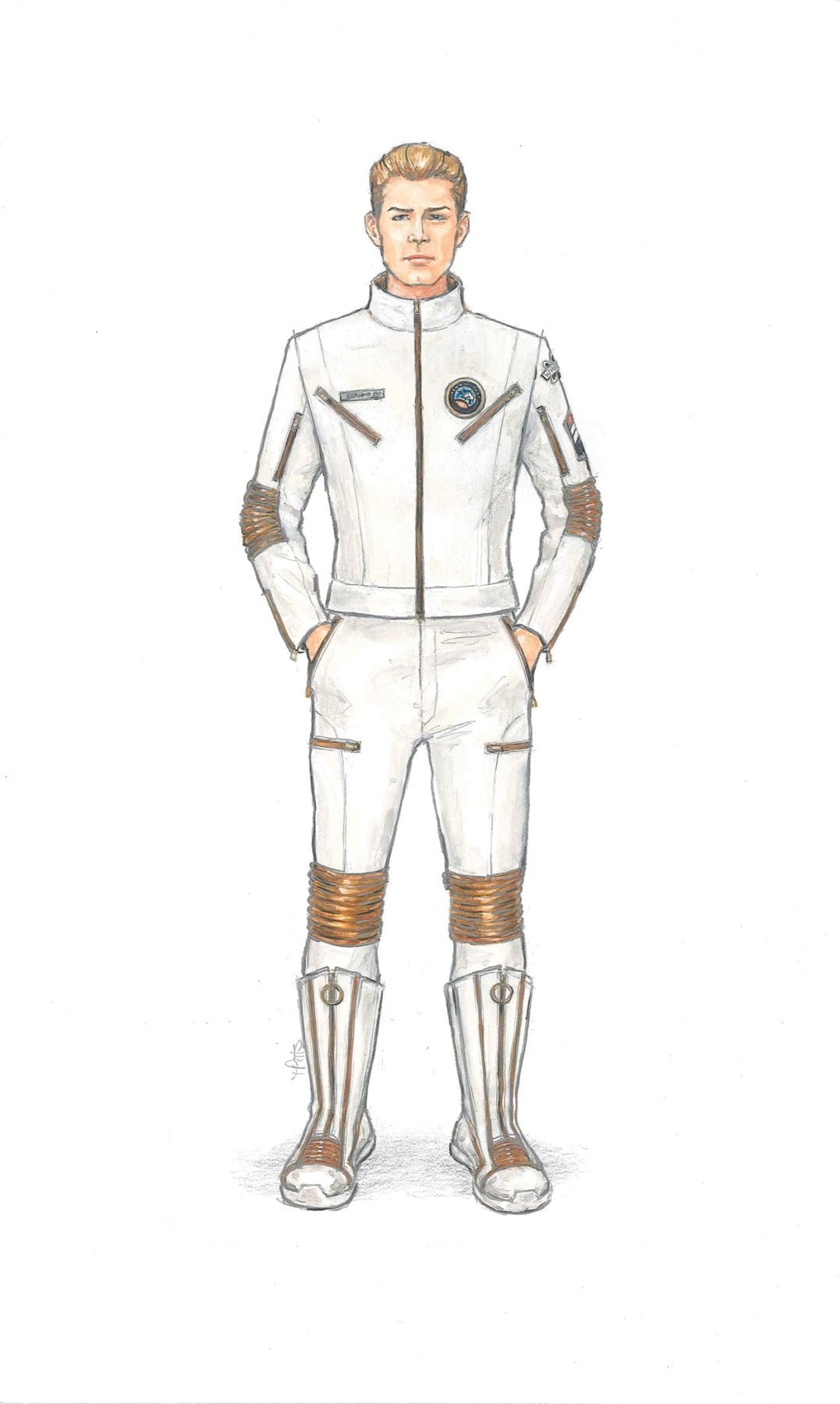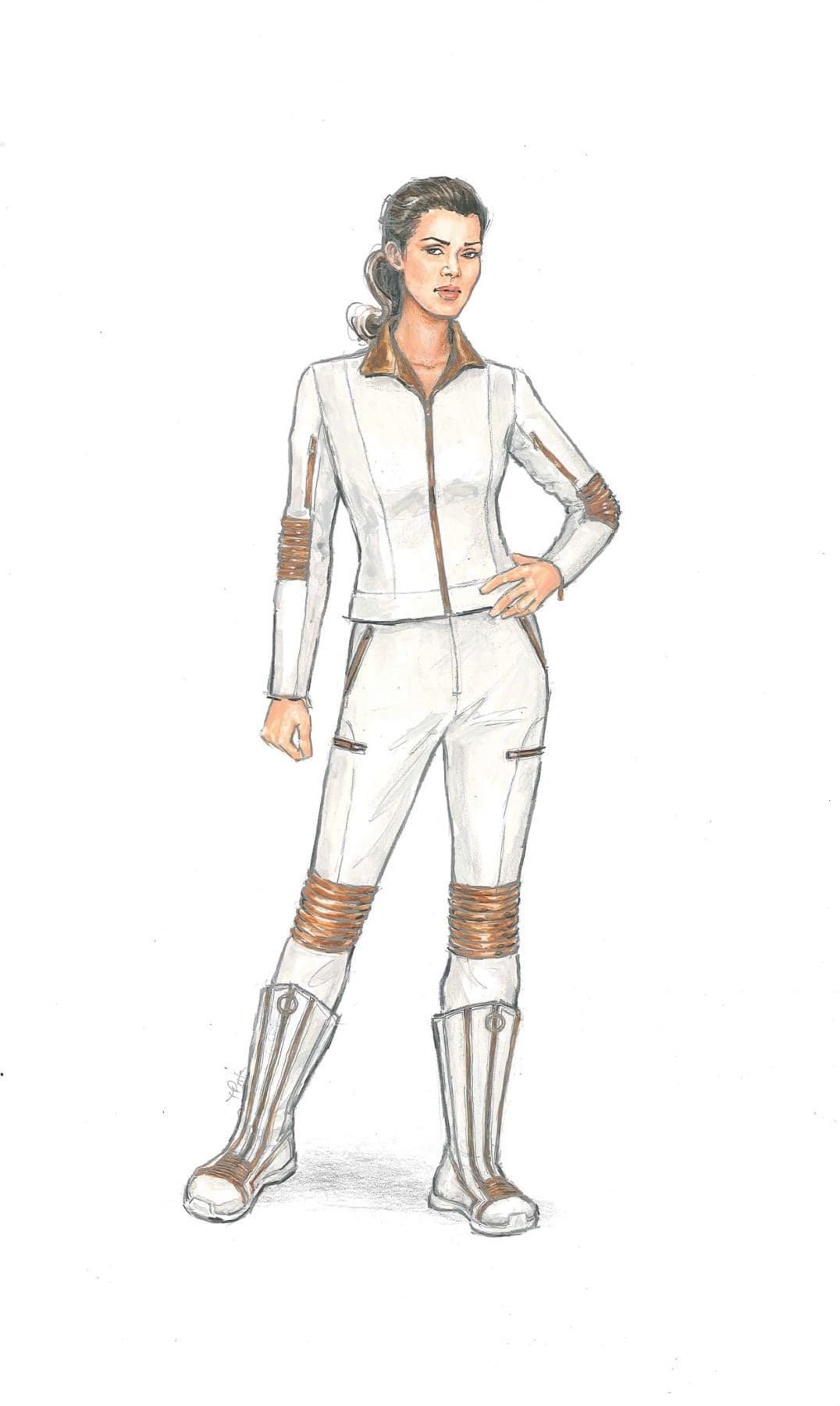 Design Sketches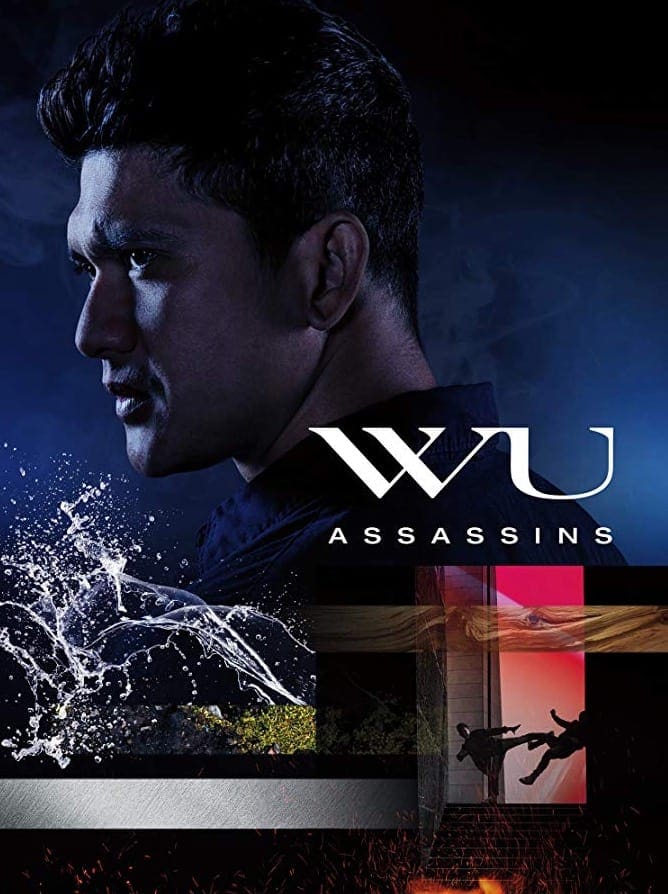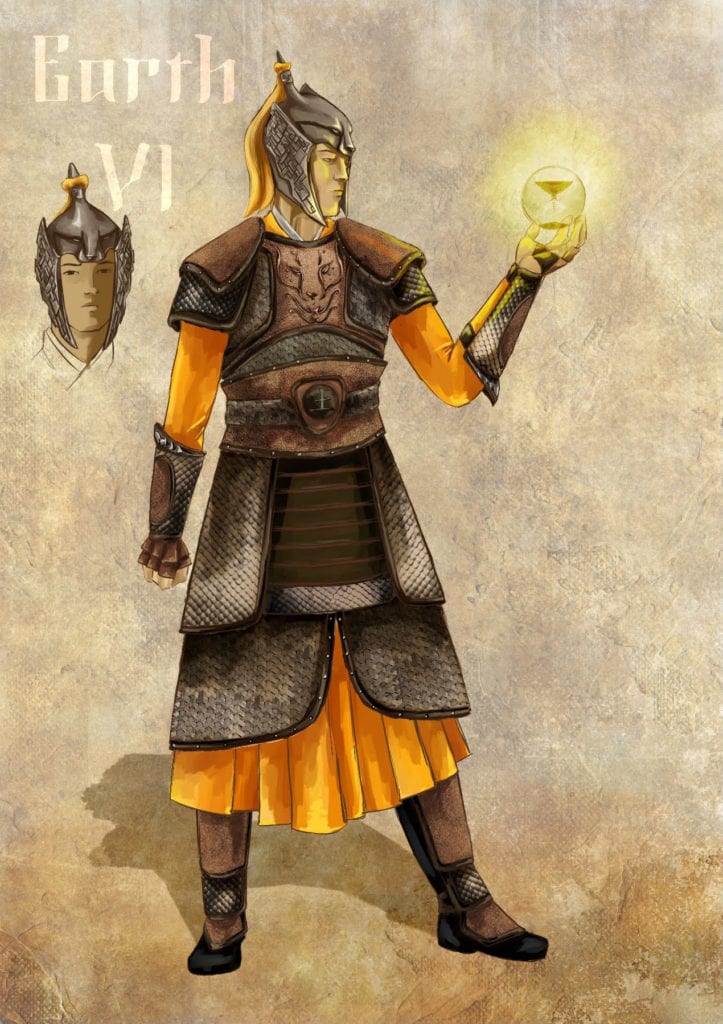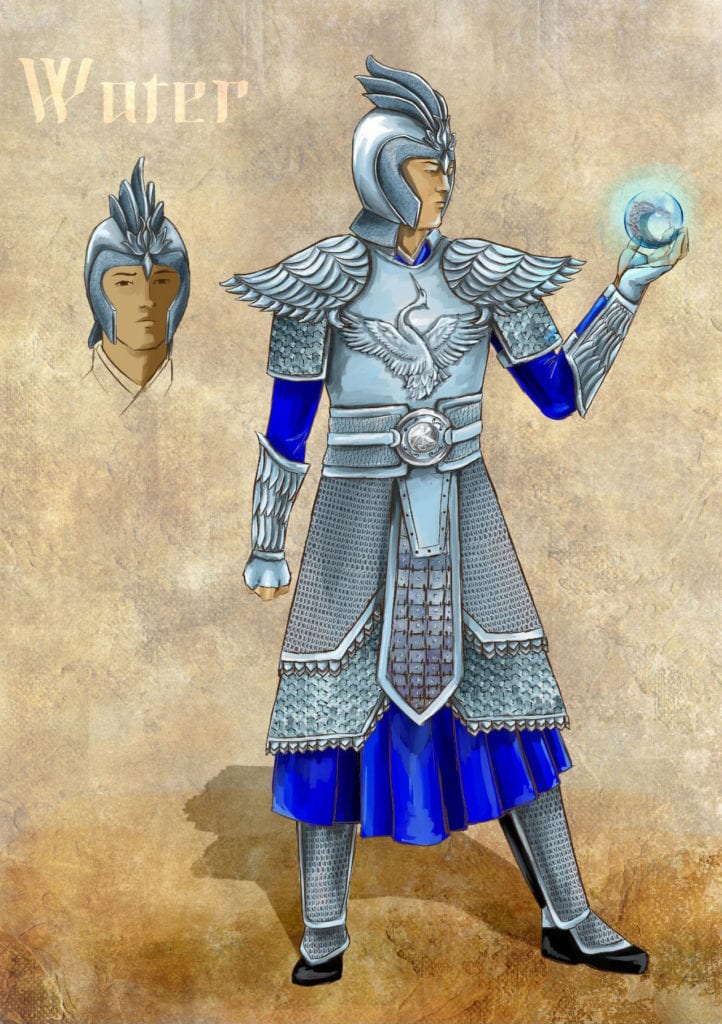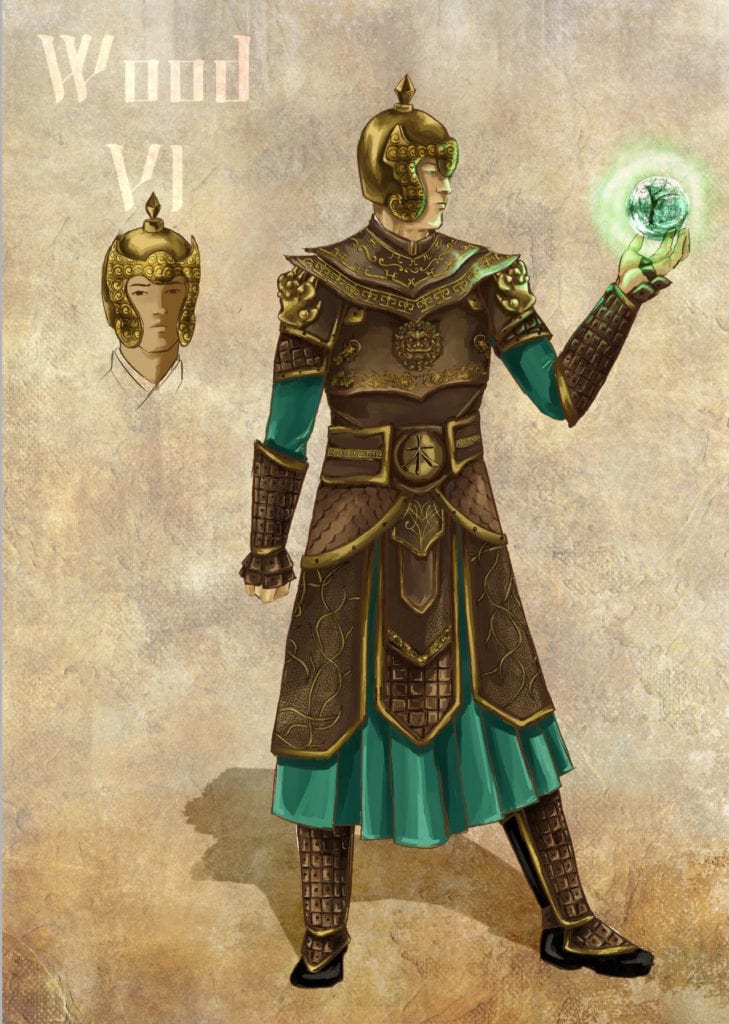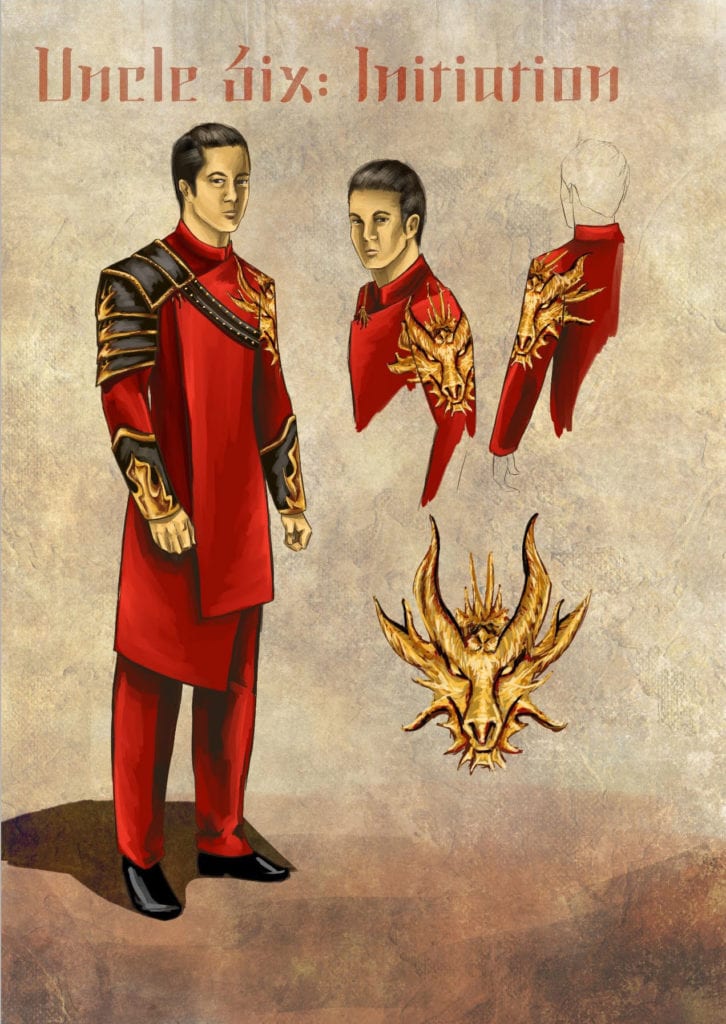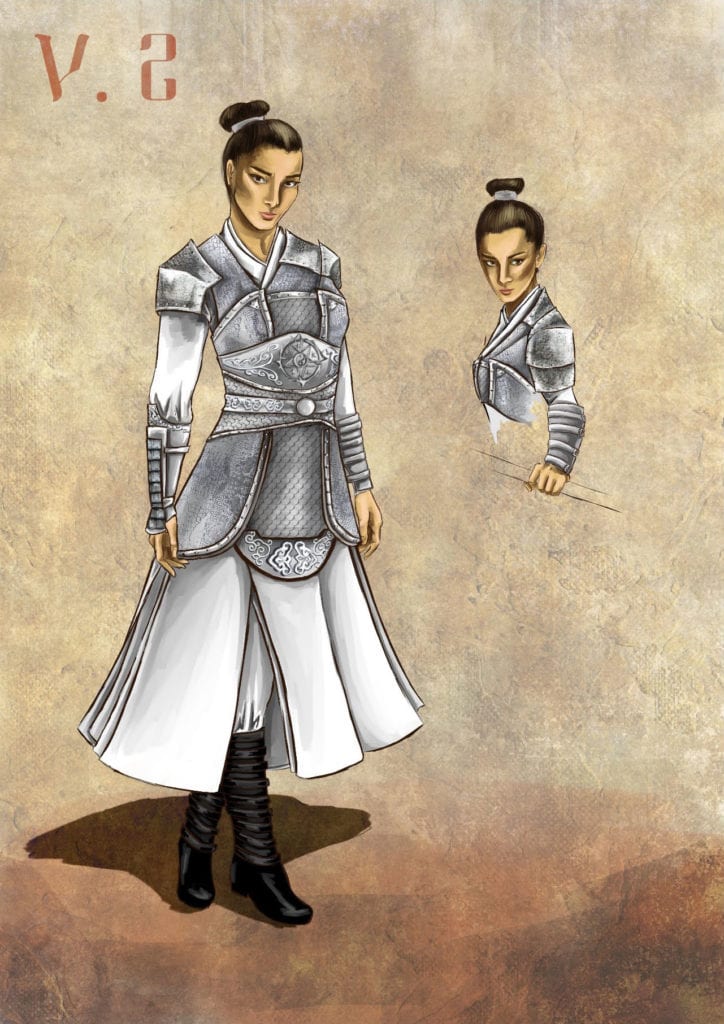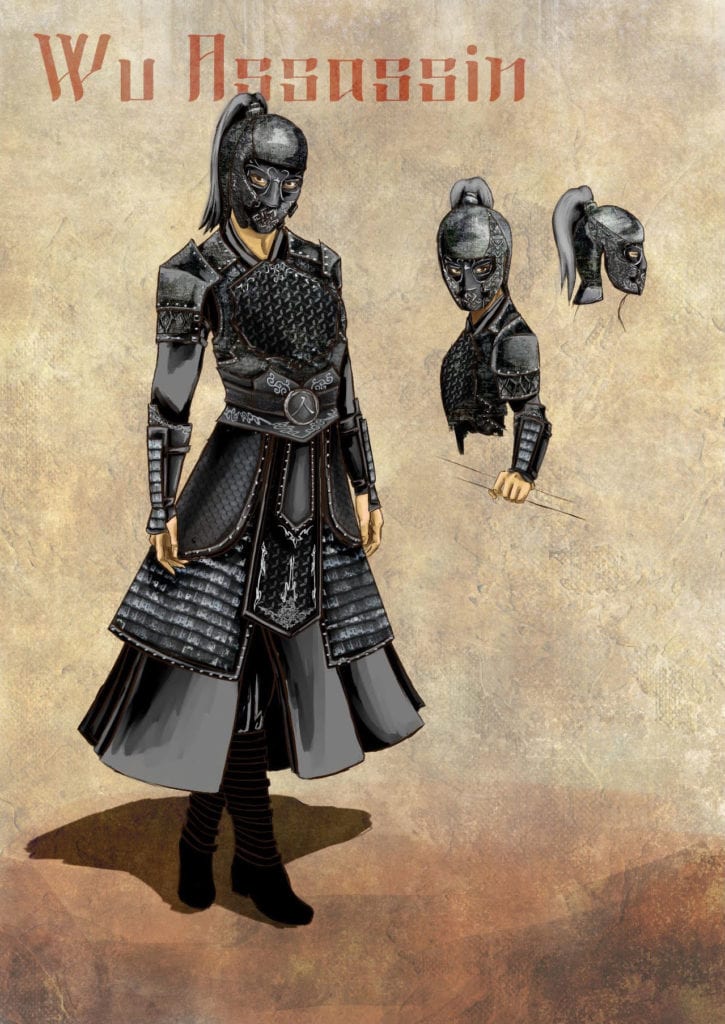 To create the visceral, gritty and real feel of turn of the century PEI, Costume Designer Anne Dixon conceived, sketched, fabricated and then further tweaked and enhanced each costume to create a specific feel for each individual character. Costumes were dyed, then overdyed, painted and broken down to achieve a natural representation of rural life. For example, garment hems and coats were all treated with a washed-out tint reminiscent of the red earth found on Prince Edward Island. In her research and subsequent translation, Anne drew from a rawness and realism of realities of life in this rural community.